Personal Training for Seniors
The older we get, the harder it is to stay fit, and going to a gym alone can feel overwhelming. Working out with a personal trainer is an excellent way to become comfortable at the gym. You'll have someone who can guide you through your exercises and develop a plan that matches your lifestyle and fitness goals while also introducing you to the different parts of the gym.
Benefits of Fitness for Seniors
Participating in daily movement as a senior has a lot of benefits that can aid in living a longer, healthier, and happier life. Some of the most important benefits include reducing the risk of falling, helping combat cardiovascular disease, improving cognitive function and mental health, and decreasing bone and muscle loss. As we grow older, our bodies start to lose their ability to function optimally, and it can be easy to fall into a sedentary lifestyle. However, the World Health Organization (WHO) has recognized prolonged sitting and inactivity as a major risk factor in premature death.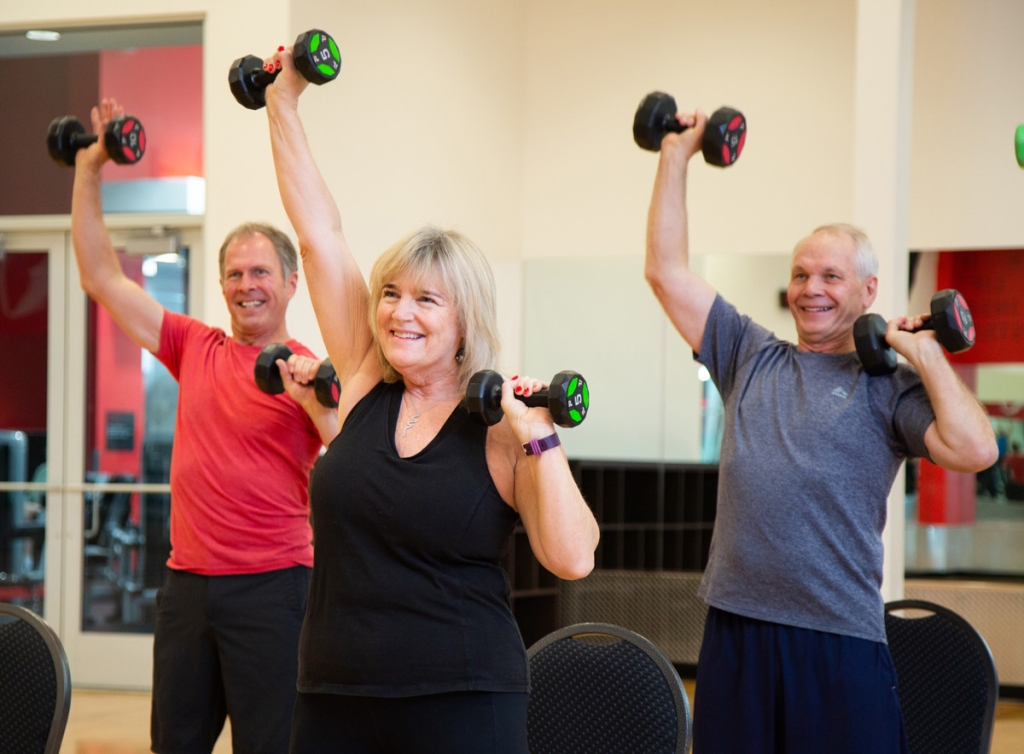 While the benefits of exercise for seniors are numerous, there are factors that might deter an older adult from working out.
Fear of injury. The older we get, the easier it is to get injured. Fear of injury can be a major deterrent in starting a workout routine. But lack of exercise may lead to an even higher risk of injury as the body's ability to balance and prevent falls begins to decline.
Discomfort or pain. Nearly 50% of older adults stay away from exercise because of the pain and discomfort it can cause. However, physical movement should never be painful.  Weight machines and carefully selected free weight and bodyweight exercises are all ways to work out while also taking care of the body's needs.
Isolation. Working out can be a lonely experience, but group fitness classes and personal trainers can help remedy this. Having someone to attend a class with or to guide you through your workout routine can make a significant difference in making exercise a fun, social experience.

Confusion or lack of direction. Gyms can feel intimidating with the large number of machines, various equipment areas, and groups of veteran gym-goers. It's not uncommon for new members to feel stressed or lost when entering a gym, but gyms provide a number of tools to help new members feel more comfortable, including Personal Trainers, friendly staff, and online tools (including blogs with pre-written exercises) to help prepare you for your time at the gym.
What is a Personal Trainer?
Hiring a personal trainer is a great way to get active and start your fitness journey. A personal trainer has undergone specific training and received a certification that indicates they are capable of creating and executing a safe and effective exercise program for both individuals and small groups. Most gyms offer personal training as an added benefit to their membership options. Having a personal trainer is like having a guide who will lead you through a series of exercises selected for your specific needs and abilities, ensuring you're performing them in a safe manner, will answer any questions or concerns you may have, and help you improve your overall fitness.
Corrective Exercise
Working with a personal trainer can be extremely beneficial for older adults because these trainers understand how to properly perform exercises and can modify programs to fit certain age groups and limitations caused by past injuries or disabilities. One of the most common fears seniors have when it comes to working out is the risk of injury or pain. Corrective exercise is a strategy that many trainers implement regardless of age. Corrective exercise refers to the technique that uses the knowledge of anatomy, kinesiology, and biomechanics to fix compensations that someone may have. While even the fittest athletes have imbalances, older adults are particularly prone to these issues due to weak bones, muscles, or limited joint function. Continuing to perform physical exercises without correcting these problems can cause major injuries and discomfort in the future.
Benefits of Working Out with a Personal Trainer
Using a personal trainer comes with a variety of advantages which could lead to a longer and improved quality of life.
Increased confidence. Having a personal trainer can increase your confidence both in and outside the gym. Your personal trainer can help you understand how different machines and equipment work and how to properly use them. Additionally, increased strength and improved cardiovascular levels can make you feel more confident and independent in your daily life.
Decreased risk of injury. Because personal trainers know how to properly perform movements without causing injury, trainers can watch your form to ensure you're performing each move properly and avoiding injury. In many cases, working out with a personal trainer can be safer and more effective than exercising on your own.
Personalized guidance. Depending on your personal fitness levels and goals, you might want to get something specific out of your workout. Maybe it's increased balance or flexibility. Whatever it is, your trainer will create a personalized program based on your current level of fitness and abilities to help you reach your fitness and lifestyle goals.
VASA Fitness Personal Training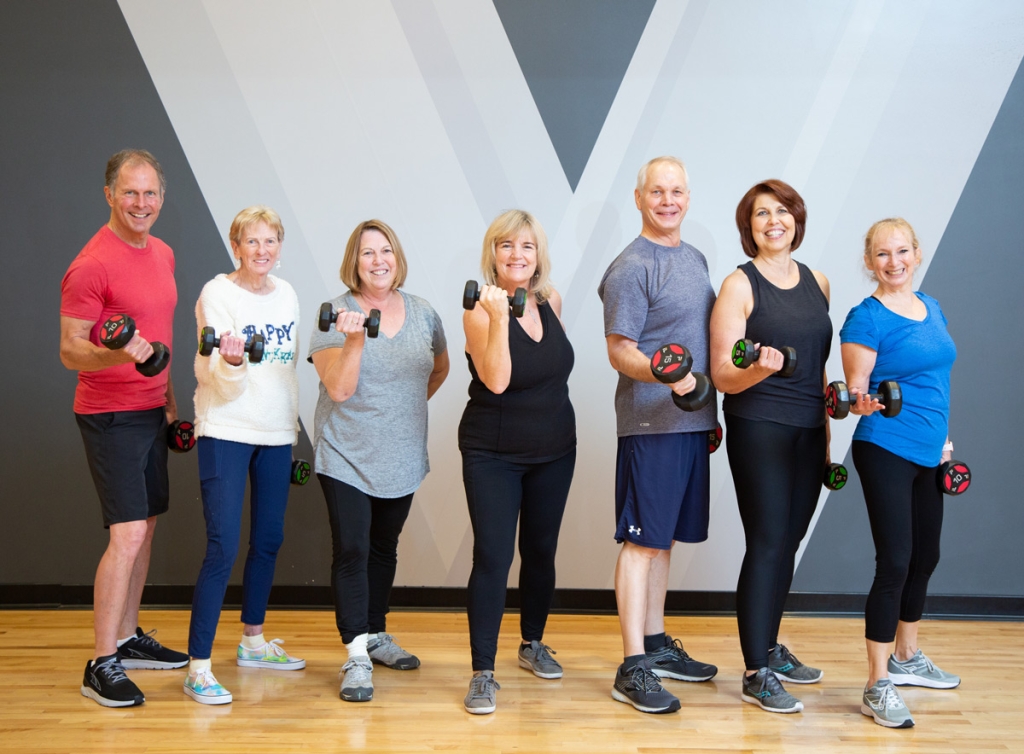 VASA Fitness offers Personal Training as an added benefit for members. Our Personal Trainers are knowledgeable and aware of how to work with clients of all ages and develop effective programs so they reach their goals. Additionally, VASA offers group fitness classes designed specifically for seniors for a communal workout experience including Silver Sneakers, water aerobics, Zumba and more. Call today or visit vasafitness.com to learn more!