DID YOU KNOW
INSURANCE MAY COVER YOUR VASA MEMBERSHIP
get the best value
VASA Fitness works with several healthcare providers to get you the best value on your gym membership. Getting exercise is important at any age, and as we age, staying fit and strong becomes even more important. Continuing your fitness routine can help you maintain your independence, improve your confidence, and reduce risk of injury.
Benefits of Exercise for Seniors
Regular exercise can help maintain health as we age. Seniors can get many benefits from exercise, including a boost for the immune and cardiovascular systems, better cognitive function, and increased bone strength—reducing the risk of bone fractures and osteoporosis. Come in to VASA today to experience our premium amenities and supportive, low-impact group fitness classes that are perfect for seniors, like Silver Sneakers, yoga, and aqua aerobics!
Insurance Plans We Accept
Check out the list of accepted insurances below to find out if you're eligible.


Medicare/Medicaid Members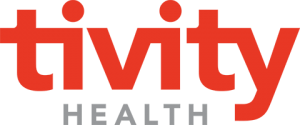 Silver N Fit
Active & Fit
Fitness memberships are fully covered by these programs.