Jul. 12, 2023
/ VASA Admin
School is almost back in session, and we've put together some of our favorite back-to-school lunches that are healthy, tasty, and easy to pack in a lunch box or bento box. When packing a lunch, focus on including foods with healthy carbs, proteins, and fats. Things like fruits and vegetables, whole grains, lean proteins, and avocado or a small amount of cheese provide well-rounded meals that will keep your kids energized and focused without a sugar crash.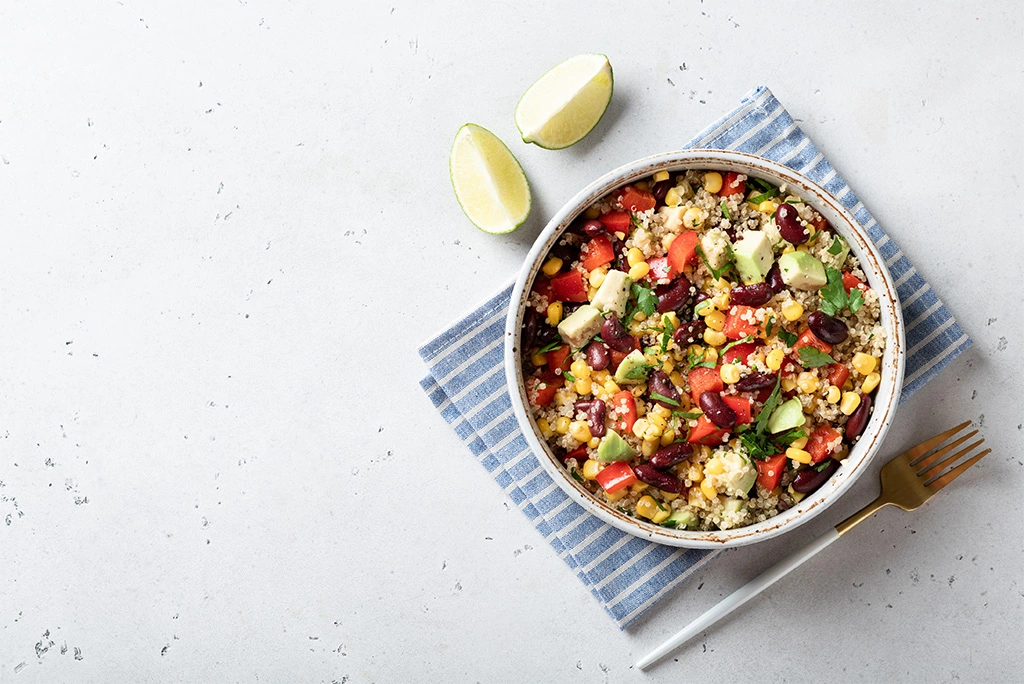 Here are our top seven picks for bento box lunch ideas, plus a yummy pinwheel wrap recipe!
Chicken Salad Sandwich with carrots and grapes. Click HERE for our go-to chicken salad recipe.
Pasta Salad with berries. Try chickpea or lentil pasta for added protein!
Quinoa or rice bowl with apples and nut butter. Try this yummy southwest quinoa bowl.
Sandwich sliders with pepper slices and hummus. This barbeque grilled chicken slider recipe will be a hit!
Salad with protein balls on the side. Check out this salad recipe HERE and protein balls HERE. Tip: top your salad with your favorite meat or tofu for extra protein!
Charcuterie board sampler! Add all your favorites crackers, nuts, cheese, fruits, veggies, and dip for a great spread.
Pinwheel wrap with cucumbers and clementine on the side. The recipe is below.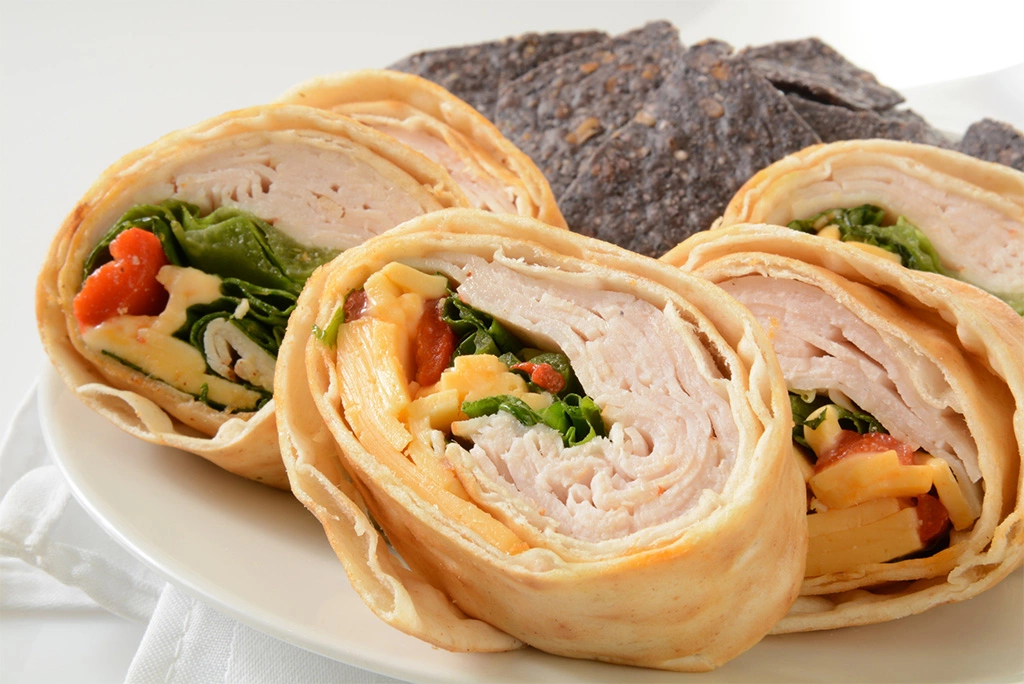 Easy Pinwheel Wrap
Ingredients
2 oz plain Greek yogurt
¼ tsp Garlic powder
¼ tsp onion powder
⅛ tsp dried dill
⅛ tsp dried chives
¼ tsp salt
¼ tsp pepper
2 extra-large tortillas
8 oz sliced turkey
½ spinach
2 oz shredded cheese
Directions
In a small bowl, mix Greek yogurt, garlic powder, onion powder, dried dill, dried chives, salt, and pepper.
Lay out the tortillas and spread the Greek yogurt mixture evenly on both tortillas. Spread the mixture across the entire tortilla.
Sprinkle shredded cheese evenly over the Greek yogurt spread, cover each tortilla with a single layer of spinach leaves, and add 4 oz of sliced turkey to each tortilla.
Roll the tortilla as tight as possible and cut it into 1-inch-wide pieces.
Add pinwheels to the Bento box and enjoy!