Spring break is nearly here! And we can't wait to escape to warmer weather. From the car to the airport and everywhere in between, we've got the perfect healthy snacks to keep you satisfied while en route to your final destination.
Protein Bars: Protein can be hard to eat while traveling, but you can't go wrong with packing a few of your favorite protein bars and enjoying them on the go. The protein will keep you feeling full, but make sure the bar isn't loaded with a lot of extra sugar.
Dried Fruit: Dried fruit is a great sweet treat for the car or plane. Try raisins, apricots, mango, or apples. Make sure whatever you buy doesn't have added sugar. Dried fruit is sweet enough and doesn't need extra sweetener.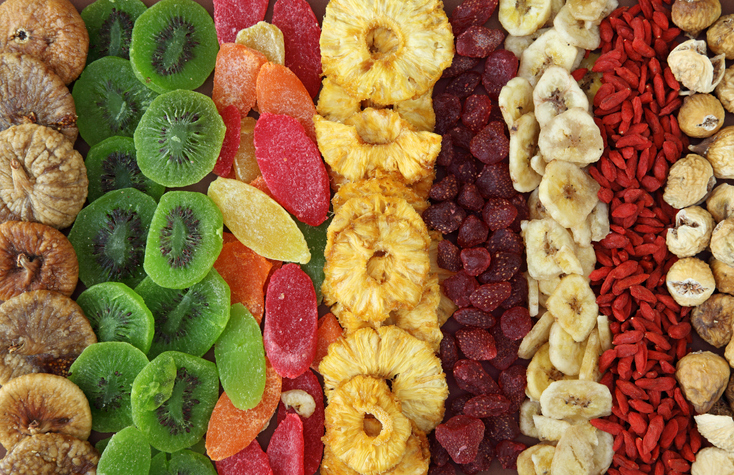 String Cheese: If you have access to a cooler or are going on a short trip, string cheese is a great option. It has protein and healthy fats and is great to pair with a piece of fresh fruit.
Trail Mix: This is a road trip a staple! Grab a pre-made option from the store or make your own by combining your favorite nuts, seeds, and something sweet like dried fruit or chocolate chips.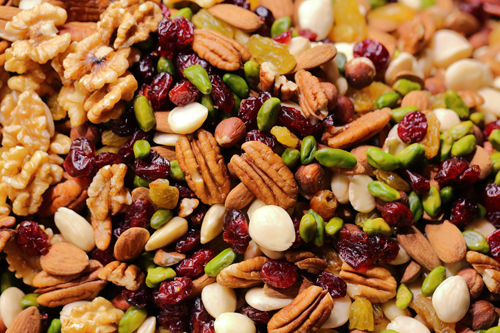 Create your own homemade trail mix.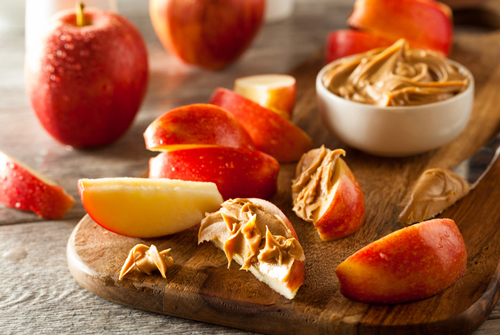 Pair nut and seed butters with apples or bananas.
Beef or Turkey Jerky: A great way to enjoy lean protein. Try it with  whole-grain crackers or cheese for a bigger snack or light meal.
Nut Butter and Fruit: Grab an apple or banana and top it with nut or seed butter. Packets of peanut, almond, cashew, and sunflower butters can be purchased at the store and are a convenient item to throw into a purse, bag, or car.
Monster Cookie Protein Balls: Want to make a homemade snack? Try these Monster Cookie Protein Balls, packed with protein and a great treat to keep your sweet tooth in check.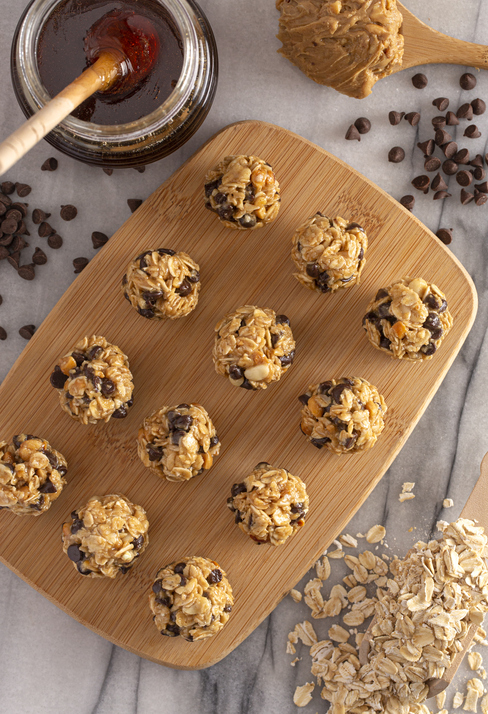 Ingredients
2 cups rolled oats
½ cup vanilla protein powder
¾ cup creamy peanut butter (or nut/seed butt of choice)
⅓ cup honey or agave
2 Tbsp milk of choice
1/2 cup mini M&M's or chocolate chips
Instructions
Line a cookie sheet with wax or parchment paper.
Mix all the ingredients in a bowl until it forms a dough-like consistency.
Roll mixture into 1-inch balls and place on the cookie sheet.
Refrigerate for 1-2 hours.
Once chilled, store in an air-tight container or sandwich bag. These can be stored in the fridge or at air temperature if you prefer a softer consistency.