How to Create a Daily Workout Routine for Better Health
Sep. 16, 2022
/ VASA Admin
Regular physical activity has many benefits, including lowered stress levels and increased endurance. Daily exercise also reduces your risk of chronic disease, improves balance and coordination, and encourages better sleep habits and higher self-esteem. When your physical health improves, it can positively affect everything else in your life, giving you more energy to tackle daily chores and handle stress more effectively. However, it can be challenging to fit exercise in to a busy life—especially if you're new to it! That's why it's always a great idea to have a fitness plan that's built around your fitness goals. Here are a few steps you can take to create a daily routine that you can stick to:
Self-Reflection: Before creating a daily exercise routine, it's important to identify what your health and fitness goals are. Maybe you want to feel stronger and more resilient, or maybe you're training for a specific event and need to create a structured training plan. No matter what your goals are, it can be helpful to talk to a personal trainer to come up with some personal goals and an action plan to put it all in place, especially if you have any medical conditions or injuries that need to be addressed.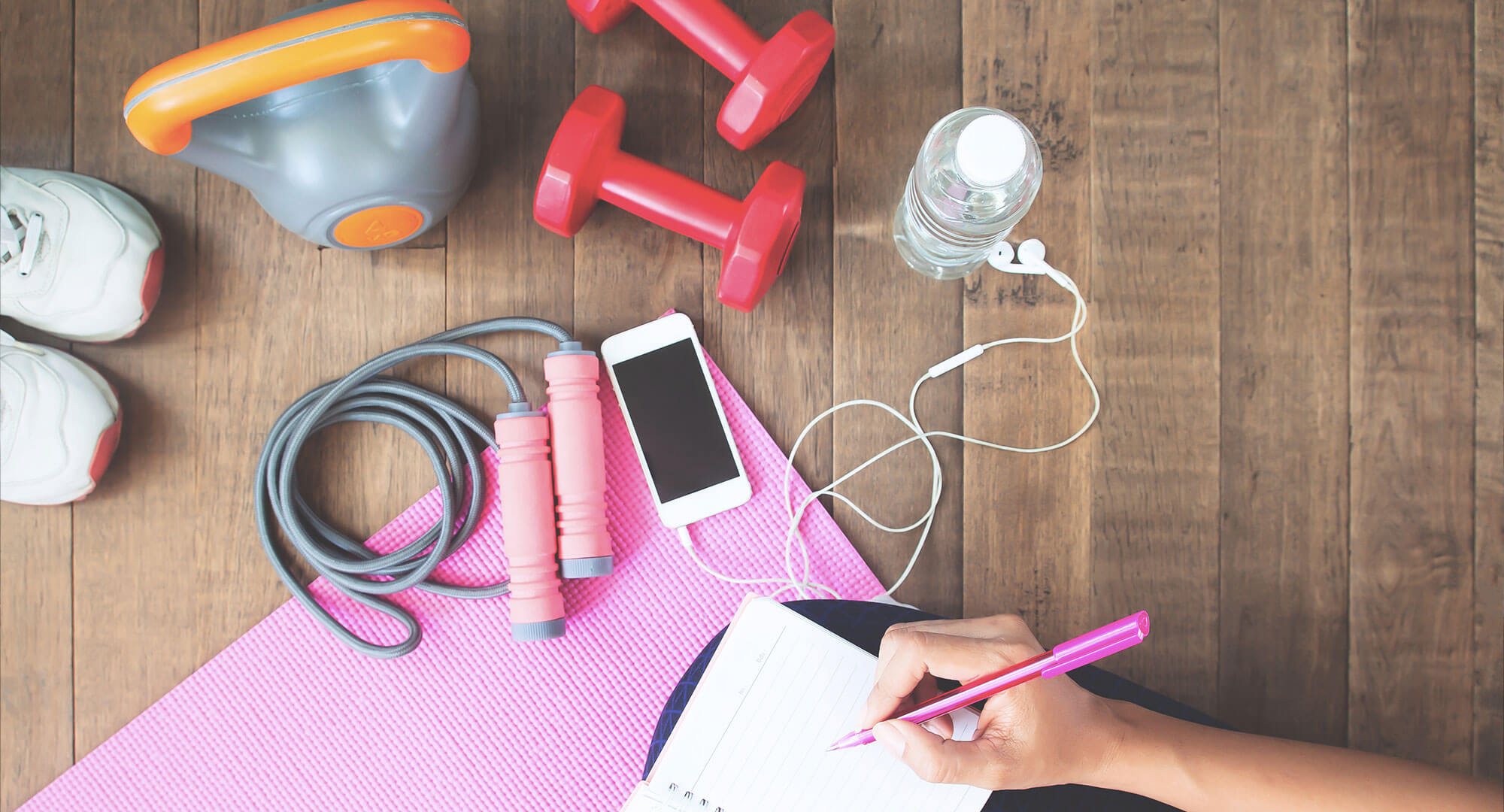 Put it on Paper: If you want to reach your goals, it's crucial to have a plan. Having a written plan may encourage you to stay on track. As you're creating your daily routine, you should aim to schedule different exercise activities and a combination of moderate and vigorous intensities to combat boredom and burnout. For example, you could alternate between different activities that emphasize different parts of your body, such as walking, swimming, and strength training. If you're new to exercise, keep the scheduling light, with time set aside for shorter exercises as you work on building stamina. It can also be helpful to build activity into your daily routine and schedule time to exercise as you would any other appointment. And don't forget to schedule rest days! They provide you with the recovery time that's crucial for achieving your overall fitness goals.
Get Started: You've created your plan, now it's time to put it into action. If you're a beginner, start slowly and build up gradually. Give yourself plenty of time to warm up and cool down with easy walking or gentle stretching. If you're focusing on cardio, start with a pace you can continue for five to 10 minutes without getting overly tired. As your stamina improves, gradually increase the amount of time you exercise, working your way up to 30 or 60 minutes of exercise most days of the week. You don't have to do all your exercise at one time; you can also weave in activity throughout your day with shorter, more frequent sessions. Remember: any amount of activity is better than none. Find activities you enjoy doing and listen to your body—if you feel pain, shortness of breath, dizziness, or nausea, take a break. You may be pushing yourself too hard. Be flexible—if you're not feeling well, give yourself permission to take some time off until you're feeling better.
Monitor Your Progress: Try out your new routine for a few weeks, see how it feels and make adjustments as needed. Reflect on what's working, what's not, and if there are any changes you can make to your routine to make it easier to stick to. Be patient with yourself; it could take time to establish the right routine. If you're finding that it's challenging to stick to your new routine, exercising with a friend or taking a group fitness class is a great way to increase your motivation.