Feb. 4, 2022
/ VASA Admin
The last two years have been bittersweet, with more time working and staying home. But one fun silver lining? A societal brainstorm of DIY ideas, be it cooking, interior design, and, one of our faves—creating an at-home spa sanctuary. Try these beauty and wellness hacks, and you'll level up your beauty routine without breaking the bank. Gents, we have you covered, too!
Make Space. With just a little finesse, turn your bathroom or bedroom into a serene escape. Ten minutes of decluttering, soft lighting (try these mini Nest candles), an essential oil diffuser, and your ideal Zen playlist will set the mood.
Gear Up. Most of your supplies can be found right at home, as many effective facial and hair treatments can be sourced from the kitchen. Some tools of the trade, however, are worth a bit of a splurge, including a facial roller, foam roller for sore muscles (men, this includes you, too), or the Hyperice massage gun (incredible for sore muscles after VASA's Body Combat or STUDIO RED HIIT class).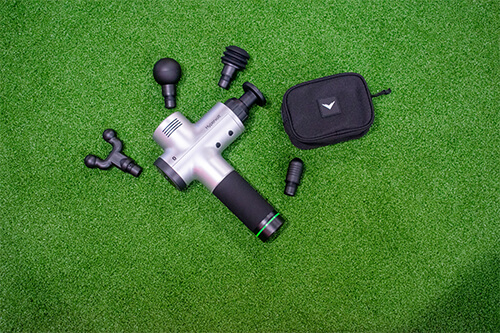 Use the Hyperice on sore muscles after a tough workout!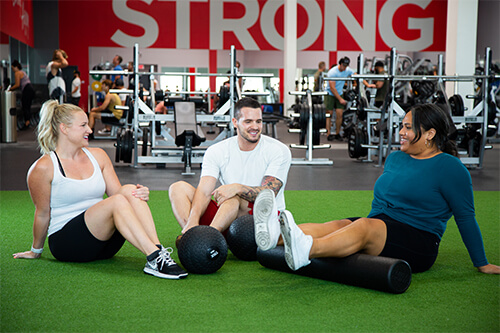 Foam rolling is a great way to loosen up tight muscles.    
Face Time. Mix up an Oatmeal and Honey Face Mask (see this recipe from Somewhat Simple) and your skin will be soft and smooth via simple, at-home ingredients. Or, try an edible "mud" mask, with the following recipe. Mix well in a blender, apply to clean, dry skin, and let sit for 20 minutes.
2-3 Tbsp. Greek yogurt
1 tsp. cocoa powder
1 tsp. buttermilk
1/4-1/2 of a banana, mashed
1 tsp. honey
1 tsp. lemon juice
Not into the homemade goods? Try Tata Harper's Daily Essentials Kit for a beauty pick-me-up if you're short on time.
Body Treatments. Coconut oil is a one-stop-shop ingredient for a DIY spa day. Mix a few drops of lavender essential oil with coconut oil, and after a relaxing bath you've got the ideal hydration station for your skin. If your feet need some love, pick a favorite foot soak scrub and pretend you're at the nail salon.
Happy Hair. If you haven't yet heard of the Apple Cider Vinegar's superpowers, next time you're at the grocery store, pick some up. Not only has it been said that Jennifer Aniston swears by this daily wellness tonic, but it's also used as the base for a scalp scrub to help remove dirt, oils, and build-up from hair product. How to make it? Try this simple ACV Scalp Scrub recipe, from Hello Glow: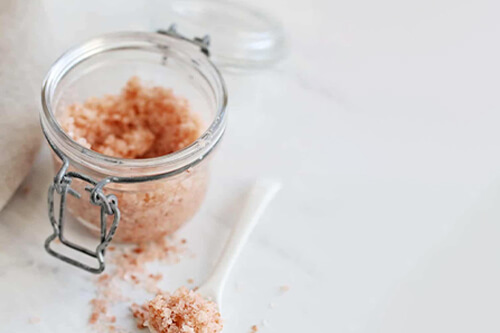 ACV Scalp Scrub. Image courtesy of Hello Glow.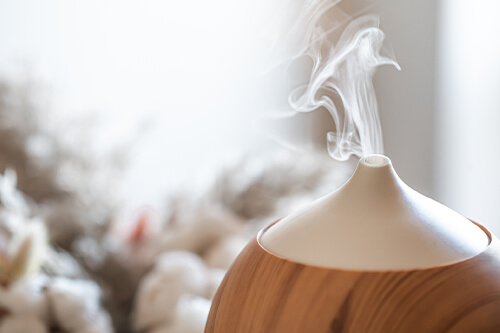 Add essential oils like lavender to your diffuser, humidifier, or bath.
Man Scape. Men, a DIY Spa Day is not just for the ladies. Up your game with some new shaving and body products from Jack Black, or simply take time for an Epsom Salt soak. Those tired muscles from the day's workout will be happy in no time.