Benefits of Working Out for Job Success
Sep. 6, 2023
/ VASA Admin
Andy Moore has been a Firefighter with Weber Fire District for over a year and goes to the VASA Fitness in Clinton. He has always been passionate about sports and fitness, playing baseball through college and earning a bachelor's degree in Kinesiology. Most of his free time is spent working out or doing something active outside, in addition to being with his family.
Andy says working out is crucial to being successful at his job, especially because the public relies on him and his firefighting team to respond quickly and effectively. "It is our duty to be physically fit and ready to respond to any emergency, sometimes in extreme conditions," said Andy. "The job can take a physical toll on your body because we train to be prepared for any real-world emergency. Stress and sleep deprivation can also take a toll, which is why exercise and a healthy lifestyle are important if you want to have a long, successful career."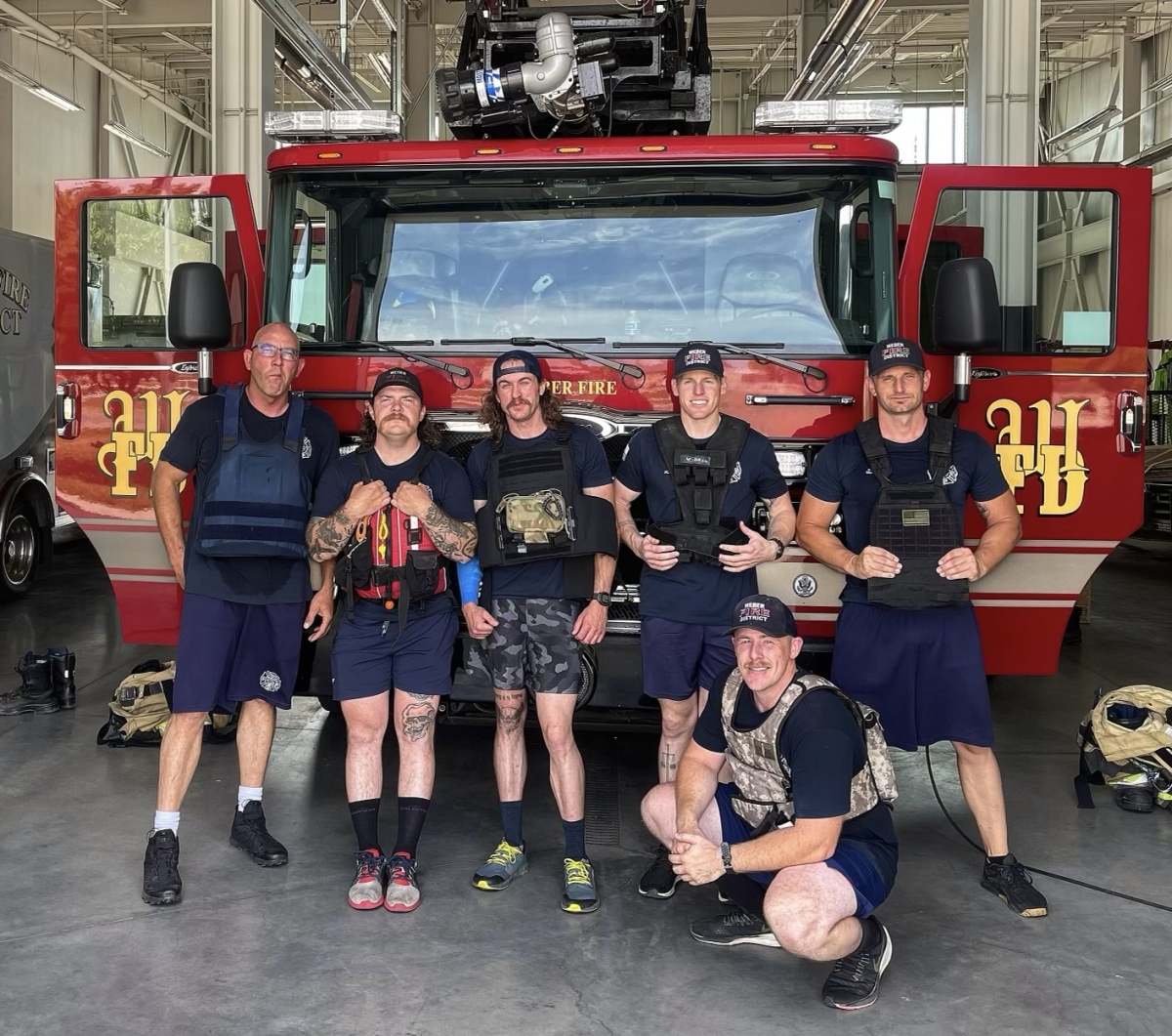 As he's gotten older, Andy has realized exercise is one of the most important parts of his life. Not only does it make him feel strong and healthy, but it does more for his mental health than anything else. He has battled some injuries in the last few years, and not being able to work out while he recovers has given him a new level of gratitude for a healthy body.
Andy exercises six days a week, both inside and outside the gym, on his own and with his team. His workouts vary from fire-related exercises to circuit-style workouts the team can do together. "The team workouts are usually where you push yourself and laugh the most," Andy said. At the gym, he focuses on strength training, conditioning, balance, and flexibility.
The Weber Fire District has two annual fitness-related tests to ensure their team stays in top shape. The Physical Ability Test consists of a 1.5-mile run, push-ups, bench press, and flexibility. The other is the Wildland Firefighter 1 Pack test, which is a 3-mile run wearing a 45-pound vest.
Andy stays healthy and fit by prioritizing four things: a healthy diet, good sleep, healthy relationships/social life, and exercise. He has learned that if he can do those four things well the majority of the time, he feels physically, mentally, and emotionally strong so he can perform at his best on the job and at home.