With the Super Bowl and Winter Olympics both happening this month, we know you'll have plenty of opportunity to get your snack game on! Whether you're the hostess with the mostess or need to bring a side to share, these snacks will make everyone at the watch party happy. Using your air fryer turns these crowd-pleasing snacks into healthier, easy-to-make versions of the original—without losing any of the delicious taste!
Mozzarella sticks
Ingredients:
12 string cheese sticks
1 large egg
⅓ cup flour of choice
⅓ cup breadcrumbs
¼ tsp salt
¼ tsp pepper
1 tsp garlic powder
1 tsp onion powder
½ tsp paprika
Directions:
Line a baking sheet with parchment paper.
Cut cheese sticks in half.
In a small bowl whisk egg. In another small bowl or plate add the flour. In a third small bowl, combine bread crumbs and spices.
Lightly roll all the cheese sticks in the flour. Tap off any excess flour.
Dip the flour-covered cheese sticks into the egg and completely coat. Then immediately dip the cheese stick in the bread crumb mixture and set it aside on parchment paper. Repeat until all cheese sticks are dipped.
Freeze the baking sheet with coated cheese sticks for one hour.
Spray air fryer basket with cooking spray and place cheese sticks in a single layer. Air fry at 375 degrees for 6 minutes.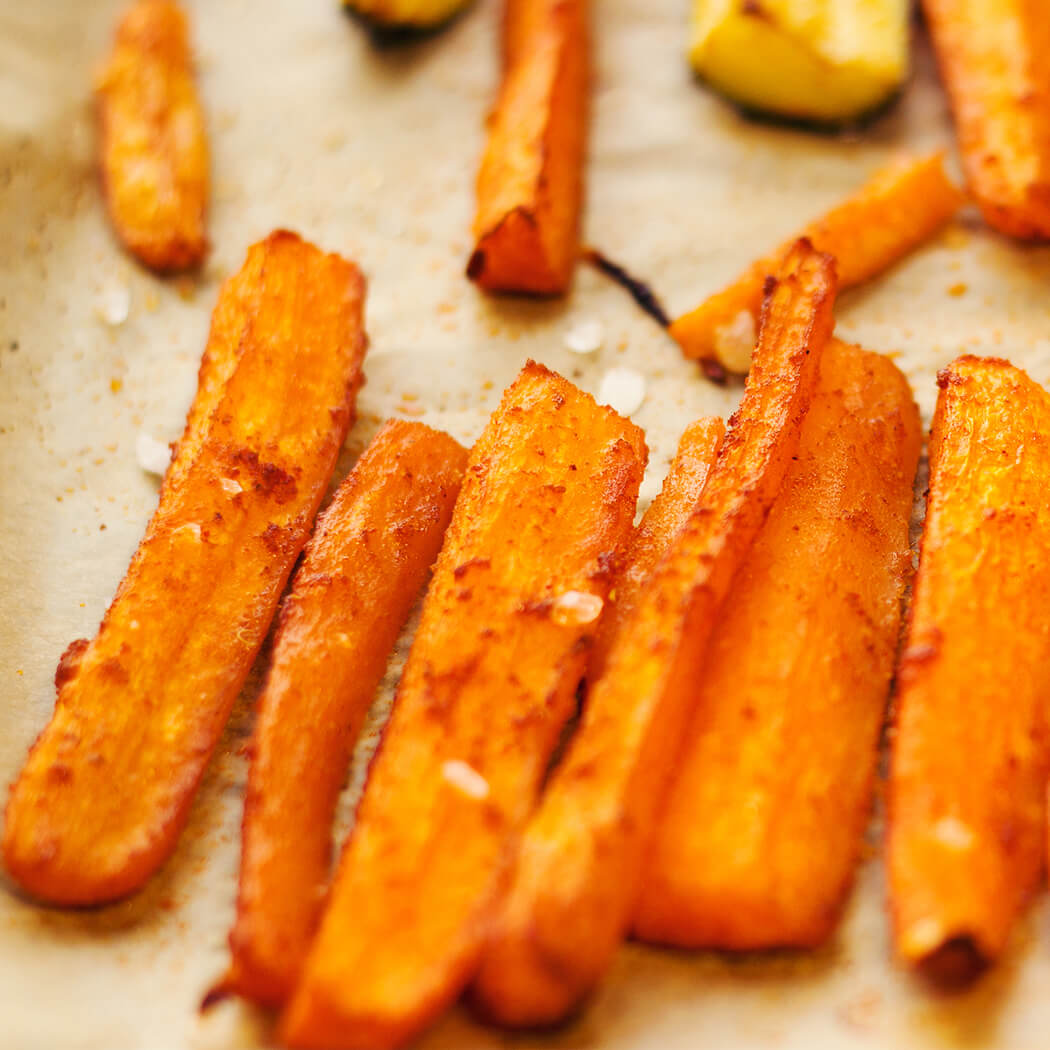 Carrot Fries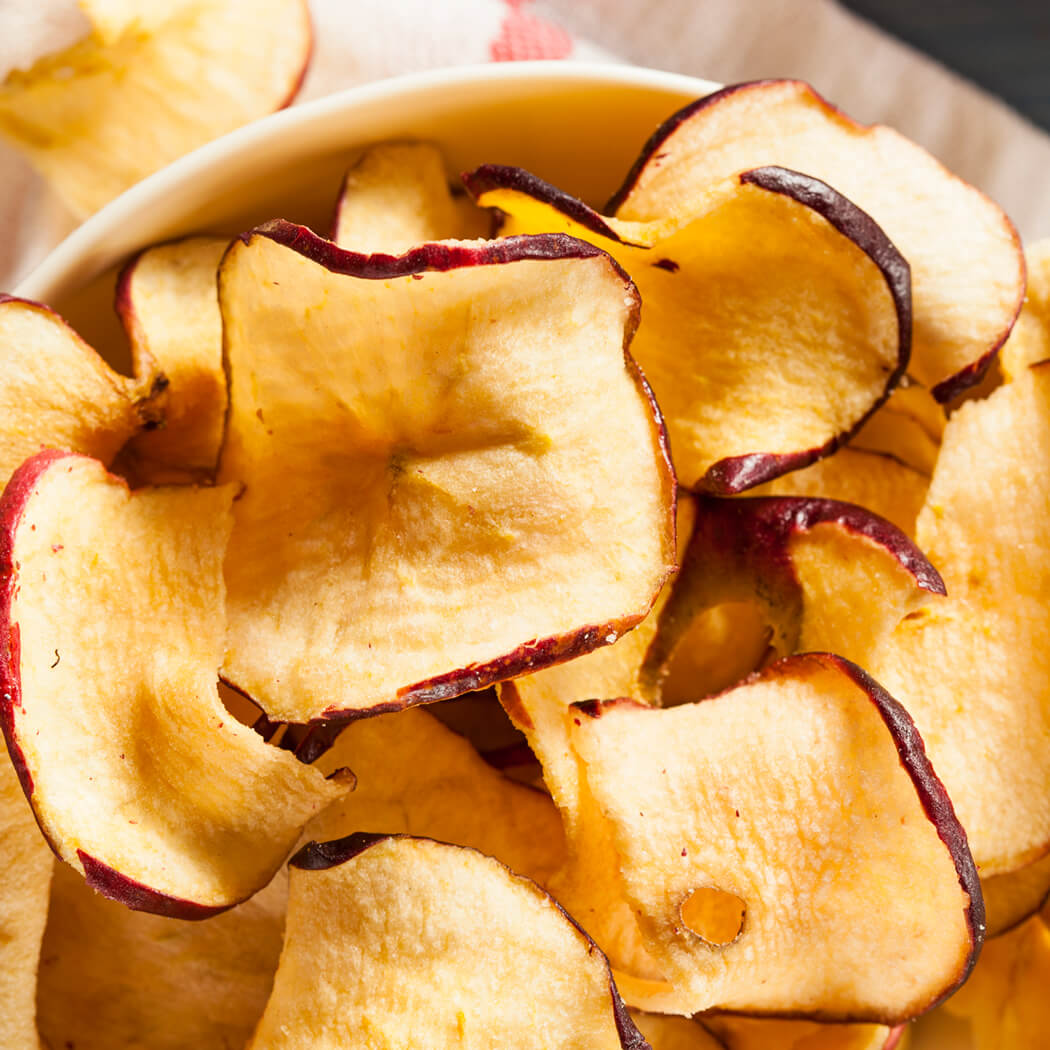 Cinnamon Apple Chips
Carrot fries
Ingredients:
6 large carrots
1 ½ Tbsp olive oil
1 tsp minced garlic
¼ tsp salt
¼ tsp pepper
3 Tbsp parmesan (optional)
Directions:
Wash carrots and remove stems.
Cut carrots in half and then into strips. Set aside.
In a small dish combine olive oil, garlic, salt, and pepper.
In a large bowl, toss the carrots with the olive oil mixture until all the carrots are covered.
Spray air fryer basket with cooking spray and place carrots in a single layer.
If desired, sprinkle carrots with parmesan cheese.
Air fry at 350 degrees for 10 minutes. Toss carrots and fry for another five to 10 minutes.
cinnamon apple chips
Ingredients:
2 apples
2 tsp cinnamon
2 tsp sugar (optional)
Cooking spray
Directions:
Thinly slice both apples and remove seeds and core.
In a bowl, toss the thinly sliced apples with the cinnamon and sugar until coated.
Spray the air fryer basket with cooking spray. Place apple slices in an even layer across the bottom of the basket and spray top with cooking spray.
Air fry at 300 degrees for 20 minutes, tossing and flipping apples every five minutes.
Air fry a second time at 325 degrees for 5 minutes, flipping and shaking the apples halfway through.