Not only are these dips delicious, but they are also healthy and easy! The perfect pair with chicken tenders, chips or veggies while you watch the big game. These are sure to be a fan favorite.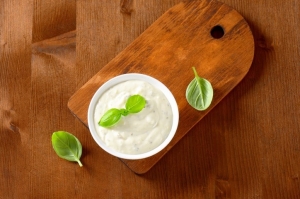 Ranch Dip
16 oz plain Greek yogurt
1 packet ranch seasonings (yes, that's it!)
Mix plain yogurt and ranch packet together and voila! Healthy ranch dip.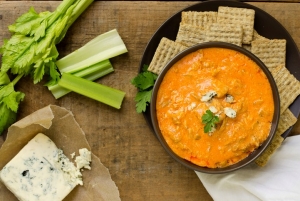 Buffalo Chicken Dip
2 cups shredded chicken
1 package Neufchatel cheese (softened)
1 cup plain Greek yogurt
1/3 cup hot sauce
1/2 cup mozzarella cheese
1 tsp garlic powder
1 tsp onion powder
1/2 tsp dill
1/2 tsp parsley
1 tsp salt
1/2 tsp pepper
1/2 chives
Preheat oven to 350 and spray a 9×9 dish with cooking spray
Mix together in a large bowl, softened Neufchatel cheese, Greek yogurt, hot sauce, cheese and spices until combined.
Fold in shredded chicken to mixture
Pour into dish and bake for 20 minutes
Top with extra cheese or green onions and enjoy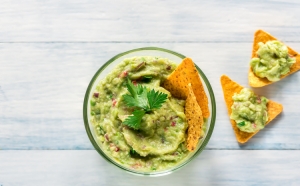 Guacamole
4 avocados
1 tsp salt
1/2 tsp pepper
1/4 tsp cayenne pepper
1/4 tsp cumin
1 clove garlic (minced)
2 tbsp chopped cilantro
1/4 cup chopped onion
1/4 cup chopped tomato
1 tbsp lime juice
In a large bowl, add in onion, cilantro and garlic and crush together
Add avocados to bowl and mash with the salt, pepper, cayenne pepper, cumin and lime juice
Fold in the chopped tomato and enjoy!