The Benefits of Water Aerobics
Nov. 4, 2022
/ VASA Admin
Water aerobics classes provide many health benefits, as well as being relaxing and fun! These classes are suitable for any age group and fitness level, and are especially helpful for older adults or anyone looking for a low-impact workout. It's also a great way to get some movement in when the weather doesn't allow for exercising outside. Water aerobics improves cardio and builds strength, while being easy on the joints. Keep reading to learn more about the amazing benefits of water aerobics!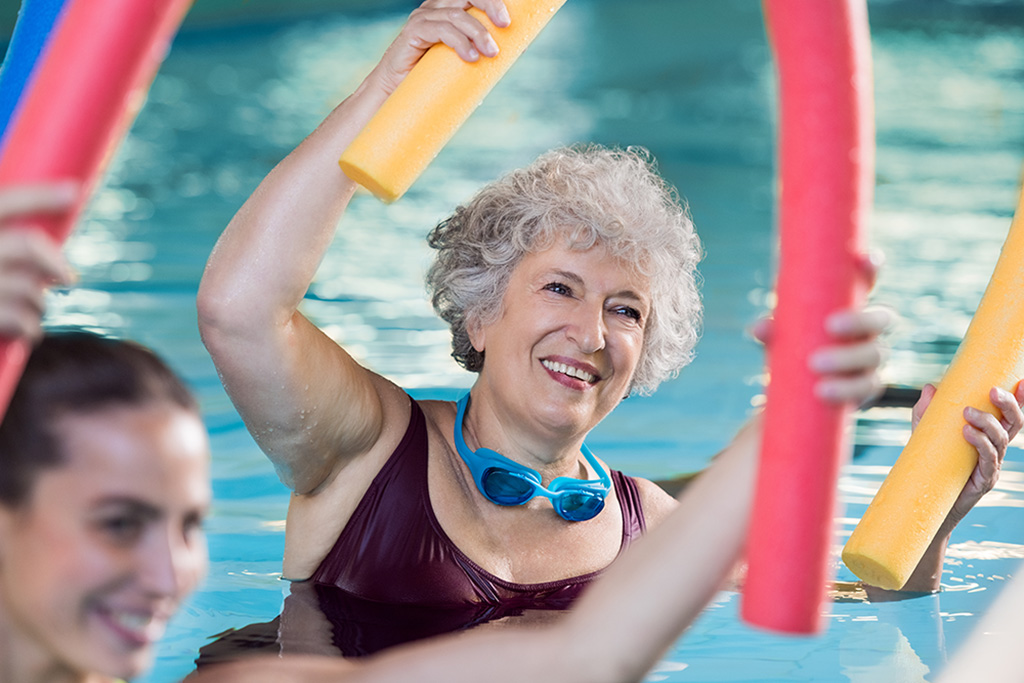 Cardiovascular Health
Water aerobics classes provide many benefits for your cardiovascular health. Moving in the water gets your heart pumping and your blood circulating, with less strain and pressure placed on your heart. Water exercises have even been shown to help lower high blood pressure. The hydrostatic pressure of the water increases and supports the delivery of blood throughout your body and helps take some of the load off of your heart. This helps deliver oxygen and nutrients to your brain which improves memory, mental sharpness, and clarity, in addition to the many benefits for your heart health.
Low-Impact Exercise
Exercising in the water supports the body, putting less stress on your joints and muscles. Gravity has less of an impact in the water, allowing for greater range of motion while decreasing the strain on your joints. Warm water also helps relieve pain and inflammation around joints and swollen muscles. The resistance you experience in the water is a more natural and less strenuous, which is particularly helpful for those with joint conditions such as arthritis or anyone undergoing physical rehabilitation.
Hydrotherapy is shown to be the leading form of therapy for those suffering from joint problems or injuries, making it great for active recovery. Water exercise also helps you build stability, improves your balance, and increases muscle strength for better coordination. This has positive effects on your movement both in and out of the water.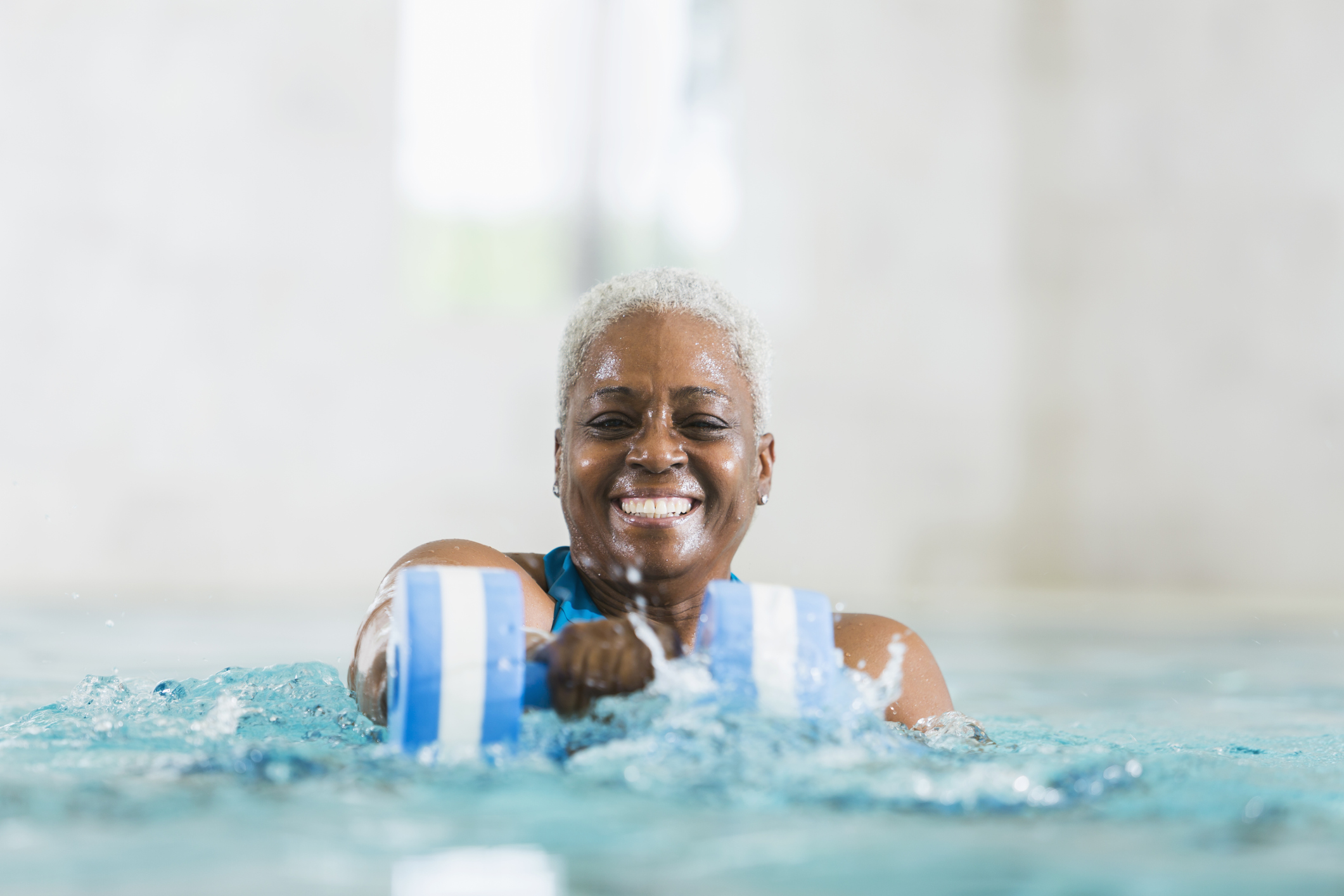 Water Aerobics for Better Overall Health
In addition to providing cardiovascular benefits and support for your joints and muscles, exercising in the water can be very soothing and relaxing and can lead to a decrease in your overall levels of stress and anxiety. Water exercise can even help you sleep better! Visit VASA today and check out our premium indoor pool and spa, with many aqua fitness classes to choose from!