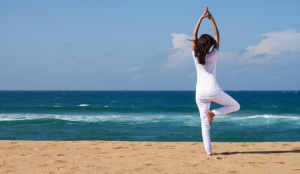 Spring is officially here, which means it's spring break time! If you've been working on your fitness since the new year, great work! You will feel that much more comfortable and fit in your own skin.</p?
Spring break is synonymous with pools, beaches and vacations near the water- and of course, lots of booze. Maintaining somewhat of a regular routine, even while you're away on Spring Break, will help you feel more energized and healthy as well as help you burn off extra calories you'll be consuming.
Here are some tips that will help you enjoy and stay fit (and happy!) while on vacation: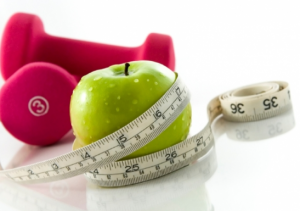 Health and Fitness Tips for Spring Break
Healthy Drink Tips
Drink LOTS of water! Hydration rules are no different when you're on vacay.
Make water infusions. Plain water can get boring, so flavoring your own water with local fruits and veggies will get your energy and metabolism going.
Pace yourself when drinking alcohol. It's spring break. Trust that no one will be taking your drink away from you.
You can get water from food sources like fruit and veggies. My faves are coconut water, watermelon, and pineapple aguas frescas.
Healthy Eating Tips
Prep your own healthy snacks. You'll save money and you'll keep yourself from binge-eating on something bad at meals.
Cook your own meals whenever possible.
Shop at local farmers markets for good deals on local, organic foods.
Avoid salty snacks and meals when traveling. When at a restaurant, ask to salt your own foods so you can control how much sodium is in your food.
Indulge in your favorite foods, but be mindful of portion control. Portion sizes are directly related to waistline size.
Fitness Tips
Use the outdoors as your gym. It's already your playground. Why not combine work and play? Go for a walk, run or swim!
If you'd rather relax when outdoors, work out in your hotel room. You can easily use a chair, a couch or your bed to help you do tricep dips, squats, etc…
Do simple exercises that work out your whole body like squats, lunges, planks, etc…
Suck it in. Yes, you read that right. Sucking in your gut helps you instantly look taller and thinner. You're contracting your muscles, essentially working out while just standing!
More Wellness Tips
Practice being present in the moment. Enjoy your vacay and try to disconnect.
Don't overwork yourself physically or mentally. It's fine to get your health on, but don't force it.
Protect your skin from strong sun rays with loose-fitting white clothing or with coconut oil, or sunscreen if you'll be in the sun for long.
It's understandable that on vacation you just want to relax, and you should. But many people complain about not having an energy when they get back, so even if you can squeeze in just 10 minutes of squatting, you'll be doing yourself a HUGE favor!
For more tips on healthy eating at the airport, on road trips and click here. I'm on vacay and I'm sharing my healthy eating pics on Instagram to help inspire you!
Wishing you all a wonderful, safe spring break vacation!
Share in the comments: What helps you stay fit during a vacation? Share and we'll add your tips to the list!