Member Spotlight: Madison Moosman
Apr. 19, 2023
/ VASA Admin
Madison Moosman is a driven and dedicated athlete who has found her passion for fitness and strength training under the guidance of Personal Trainer Kat Blondino at VASA Fitness. Madison's journey to becoming a powerhouse in the gym began after she tore her ACL while playing soccer. The injury left her unable to participate in her beloved sport, but it also opened the door for her to explore the world of strength training.
After touring several gyms, Madison was drawn to VASA Fitness because of its cleanliness, spaciousness, and updated equipment. She joined the gym in September 2021 and quickly felt at home with the community of like-minded gym goers. "Everyone at VASA is so encouraging and kind. I think the gym can be intimidating for a lot of people, especially when you're learning new things," says Madison, but having a support system of friends at the gym has been instrumental in her success and motivation.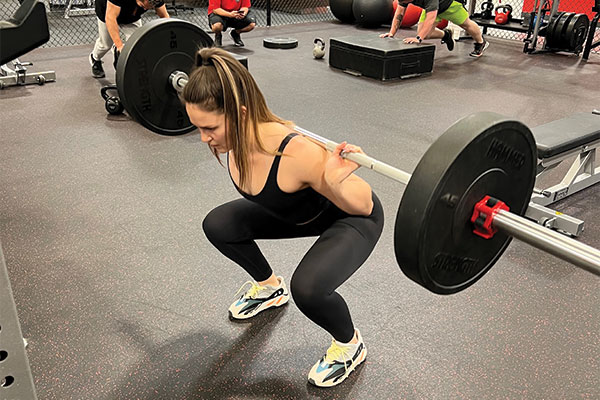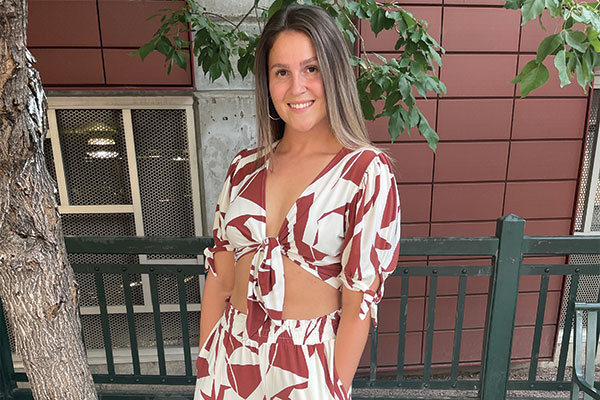 Initially, Madison was hesitant to work with a Personal Trainer. She had always been athletic and felt confident in her abilities, but after tearing her ACL, she found herself struggling to make progress on her own. But she knew she had a competitive side and wanted to overcome her plateau and push herself to reach new personal records. That's when she decided to hire Kat as her Personal trainer.
Kat was the perfect fit for Madison. Kat's knowledge, experience, and attention to detail helped Madison refine her form and focus on her weaknesses. Under Kat's guidance, Madison began to see significant improvement in her strength and overall fitness. Though her weight hasn't changed much, her body composition is entirely different, and she is the strongest she has ever been. Additionally, she has less aches and pains thanks to Kat's form corrections.
Madison's strength gains are impressive. Before working with Kat, her max squat was 135 lbs. She can now lift 110 lbs on bench, deadlift 235 lbs, and squat 230 lbs. However, what's more important to Madison than her numbers is the mental progress she's made. Madison has always struggled with anxiety and used to be on medication to manage it. Since starting her fitness journey, she has noticed a drastic reduction in her anxiety levels. Madison credits exercise with helping her become more confident and less anxious overall.
Madison's success has not only been physical but also social. She has made strong connections with many people she's met at VASA Fitness and considers them some of her closest friends. The community of supportive individuals has made the gym feel like a second home to Madison, and it motivates her to show up consistently.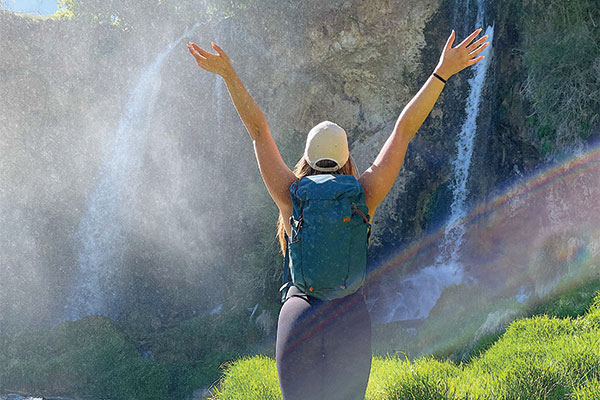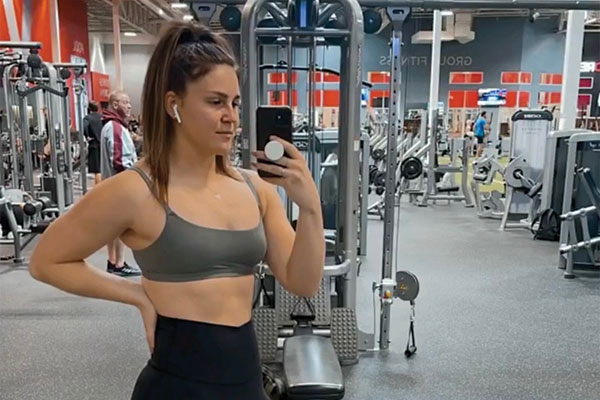 Madison's advice to new gym-goers is to keep going and be consistent. "It's going to be uncomfortable for a while, but nothing worth having is going to be comfortable."
In three words, Madison's mindset can be summed up as motivating, consistent, and happy. She is excited about the progress she's made so far but remains committed to the journey of self-improvement. Madison is looking forward to continuing to push herself in the gym and focusing on being more consistent with her training. With Kat's guidance and the support of the VASA community, there's no doubt that Madison will continue to achieve new personal records and make strides towards a healthier, happier life.