How Your Employees Can Quit Smoking in 7 Weeks
       We have heard for a while now how bad smoking is for the human body. Just to refresh, some of the health risks are heart disease, lung cancer (and over 10 other types of cancer), chronic obstructive pulmonary disease (COPD), blindness, stroke, and others.
       According to the American Cancer Society "Tobacco use remains the single largest preventable cause of disease and premature death in the U.S. Yet, more than 55.8 million Americans still smoke cigarettes, according to the 'National Survey on Drug Use and Health'". So, how does this affect you as a company? The graphic below, also from the American Cancer Society, gives you the numbers of how much the U.S. (compared to other countries) spends on health care for diseases caused by smoking.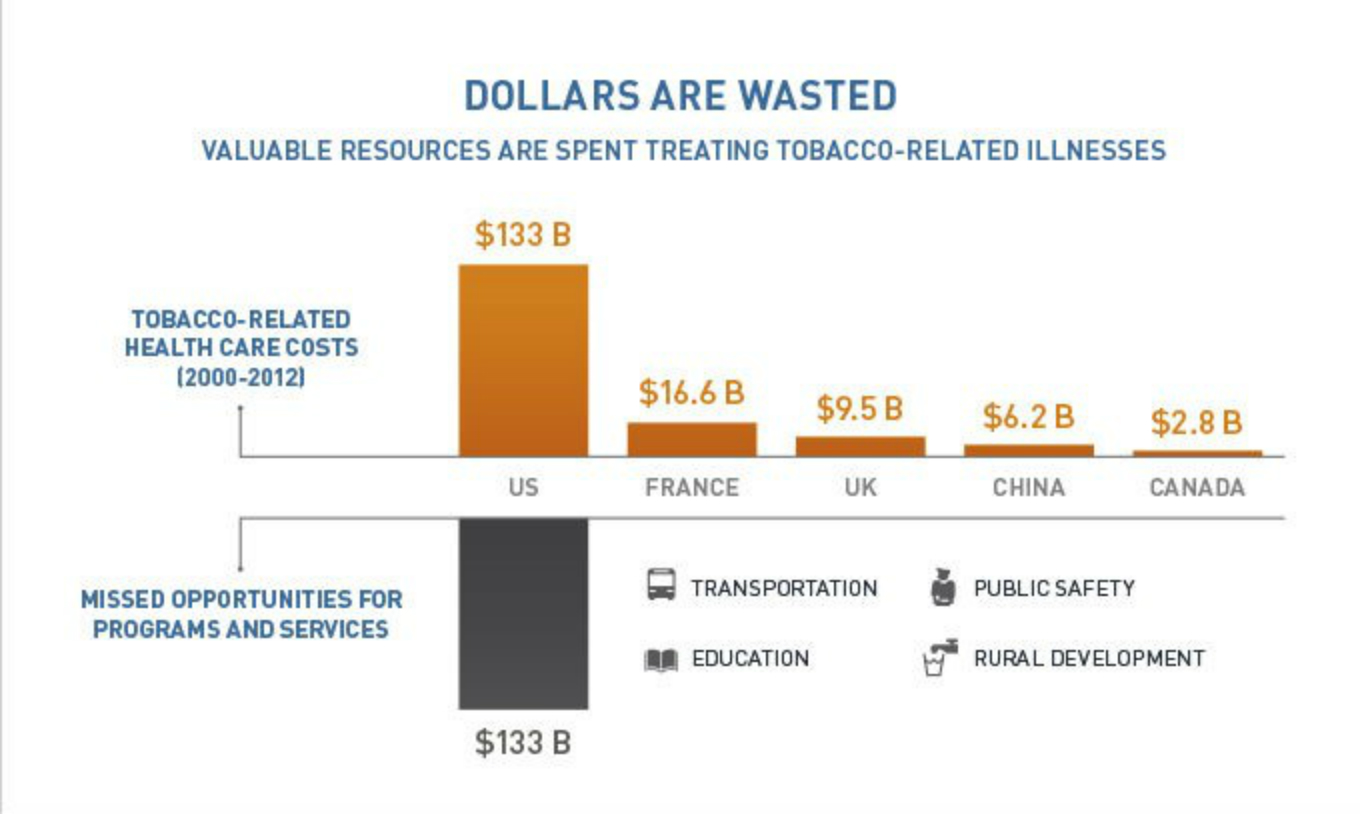 These are the facts, but, like previously stated, the diseases and death rates attached to smoking and other tobacco use are PREVENTABLE, and Corporate Wellness can help you prevent them.
       VASA Fitness Corporate Wellness offers America's gold standard smoking cessation program, Freedom From Smoking, a proven-effective program from the American Lung Association. Here are some benefits of this program you might want to take a look at:
Program takes 7 weeks to complete and offers a structured, systematic approach to quitting.
Participants develop a plan of action leading to quit day and are provided the support they need to remain smoke-free.
Program includes a comprehensive variety of evidence-based cessation techniques.
Participants receive support provided by small group discussions.
Participants gain valuable knowledge and skills to help them quit smoking.
       As a result, not only do participants experience immediate health benefits, but employers will notice reduced long-term smoking-related illness, disability and associated costs as well as absenteeism. So please, save your employees and your wallets the grief caused by smoking induced diseases and begin this smoking cessation program today.