Over the last few years, many of us of transitioned to working fully or partially from home. One of the benefits is no longer having to commute to an office, saving you time in your day to spend on something else. Why not take advantage of the extra time to stay fit and get healthy? Keep reading for some easy work-from-home fitness tips!
Create a Healthy Routine
Wake-Up Call: Get your exercise in first thing by going for a walk or run outside before you start your workday. It feels great to get moving in the fresh air each morning, and you'll get an energy boost from the sun—as much or even more than a morning cup of coffee!
Dress for Success: One of the perks of working from home is that you can wear comfortable clothes. Choose attire that's easy to move in, so you'll be ready to exercise at any time.
Use Tour Breaks Wisely: Even though working from home provides more time to fit movement in to your day, it can still be challenging to get a longer workout session in. Short-duration exercise of five- to ten-minute bursts a few times a day is enough to see and feel some amazing results!
Take A Break: Make sure you're getting up from your work station regularly. Even if you've done your exercise routine for the day, sitting at a desk for hours can increase your risk for issues like heart disease and high blood pressure. Set a timer that will remind you to get up and move for a few minutes every hour.
Sneak in Extra Movement: Look for reasons throughout your work day to move. You can go for a walk while you're on the phone or take regular breaks to get up and walk around your house. Walking can help to improve your mood, stimulate creativity, and enhance focus, making it an all-around win for your productivity and overall health.
Mix Up Your Workout Routine: Have fun, improvise, and experiment to find the right exercise routine for you. If you enjoy it, you'll be more likely to stick with it!
Stretch It Out: Relieve stress by incorporating gentle yoga poses and stretches. These can be done in longer sessions before or after work, or in shorter, more focused sessions throughout the day.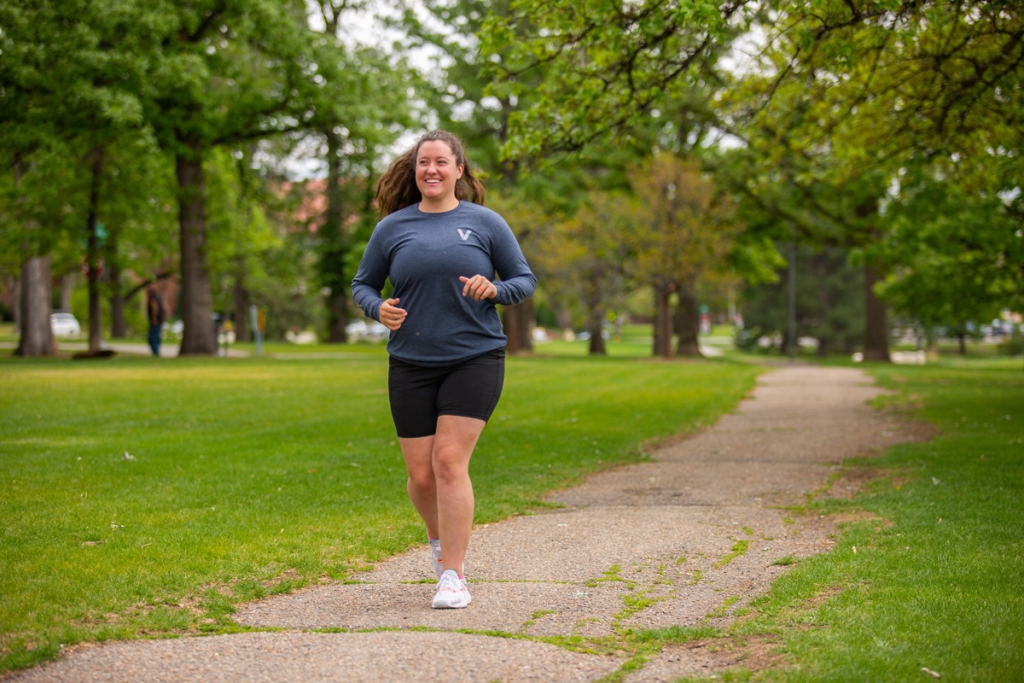 Schedule Your Exercise: Whether you prefer an early morning workout or a post-work jog around the block, building exercise into your daily routine can help you stay on track.
Find the Right Equipment
There are many ways to fit in exercise while working from home that don't require you to spend money. If you're ready to invest in equipment, however, here are some great options that will help you incorporate exercise into your workday.
Start Small: There are plenty of low-cost workout equipment options that produce amazing health benefits, like jump ropes, yoga mats, free weights, and stability balls. Resistance bands are an inexpensive piece of exercise equipment that provide many opportunities for bodyweight exercises and power moves that can be performed in your home office.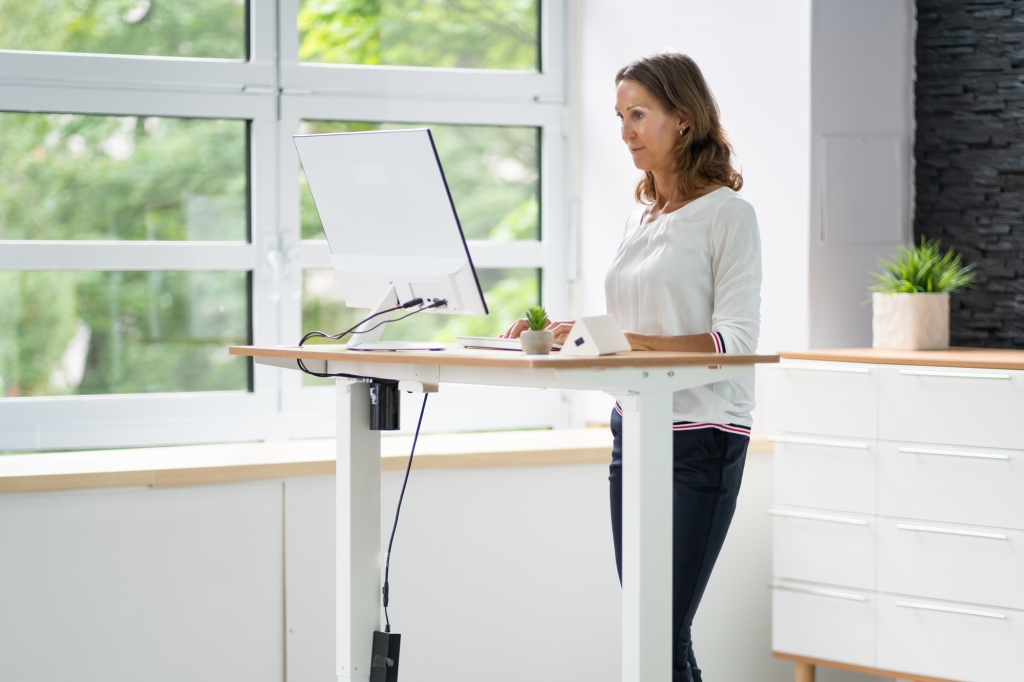 Multitask: It can be challenging to focus on work and other tasks while exercising. Standing desks can help you get fit while typing or having a meeting over the phone. You can also invest in a desk bike, treadmill desk, or a portable and easy-to-use pedal foot exerciser that fits underneath your desk.
There are many ways to fit in regular exercise throughout your day while working remotely, but if you're feeling isolated from too much time spent at home, add a few in-person gym sessions at VASA into your routine each week! Our uplifting community will help inspire and motivate you to reach your goals. Come in and take advantage of our premium fitness and recovery amenities or try out one of our fun and challenging group fitness classes today!