How to Dress for Your Body Type
May. 7, 2015
/ VASA Fitness
Have you ever heard people say that every body is beautiful? It may sound like just a cliché, but every single body shape has great attributes. The problem is that, sometimes, we try to dress or look like the girl next door even though her body is totally different from ours. If you are super tall, high heels will look different on you than on a short person. If you are short, rompers might look too long for you. Clothes are designed different ways and for different body types. Now, some blame designers and the tendency for clothes to only fit "skinny" girls, but I can tell you right now, even skinny bodies don't look good in clothes that don't match the body shape.
The key to getting dressed, and making the most of what you are endowed with, is to find the clothes that are ideal for your body shape. Trust me, it's not about how many pounds you weigh, it's all about the shape of your body and making smart purchases to enhance the beauty that you already have! Now, of course we recommend being at a healthy weight; however, even then,  body shapes differ.
The first step to getting started, is to figure out what your body shape is. Once you determine your shape, we'll talk about what best fits you. Look at the image  below to find out what your shape is.
Let's break down each shape to understand what your body type is. Often, women have the wrong idea what their shape is. The least common but most often claimed body shape is the "hourglass" shape. Just being curvy doesn't automatically qualify you as having an hourglass shape. Understanding the different features and tendencies of each body type will help you choose the right shape for you.
HOURGLASS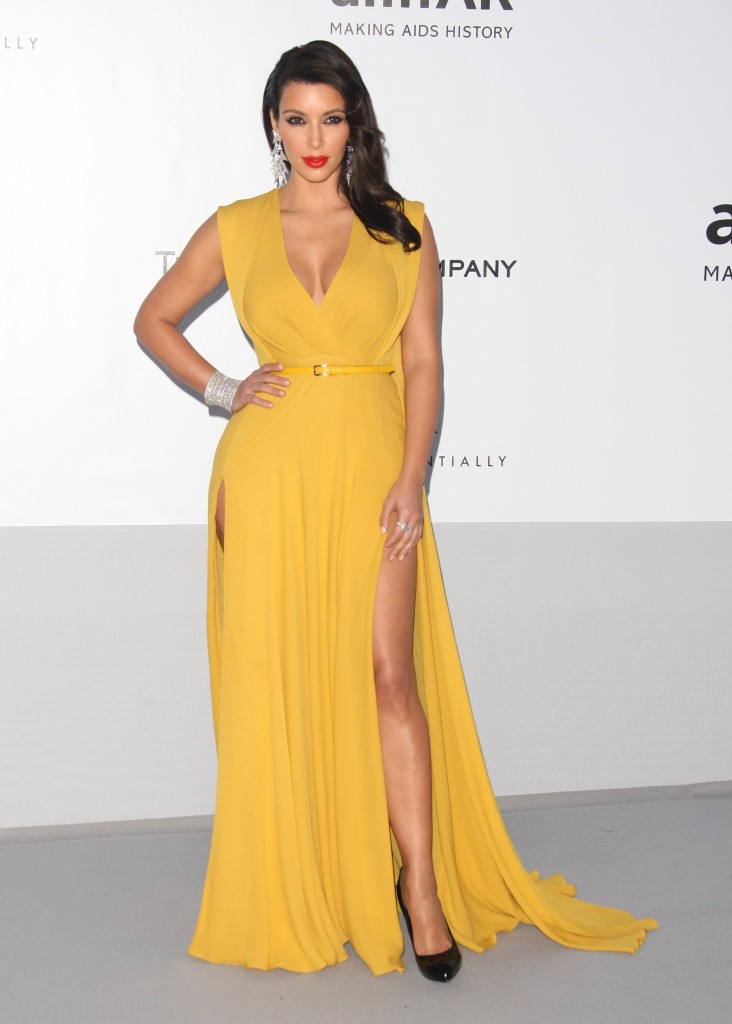 Description: Women with this shape have a smaller waist in comparison to their bust and bottoms.  Bust and hips are similar in size.
Flattering Clothes: If you have this shape, you might want to accentuate your waistline by wearing wrap tops and dresses, belts on the waist line, high-waist skirts, and fitted clothes. Don't wear baggy things what will make you look bulky or box-y.
Celebrities With This Body Shape: Kim Kardashian, Scarlett Johansson, Sofia Vergara
INVERTED TRIANGLE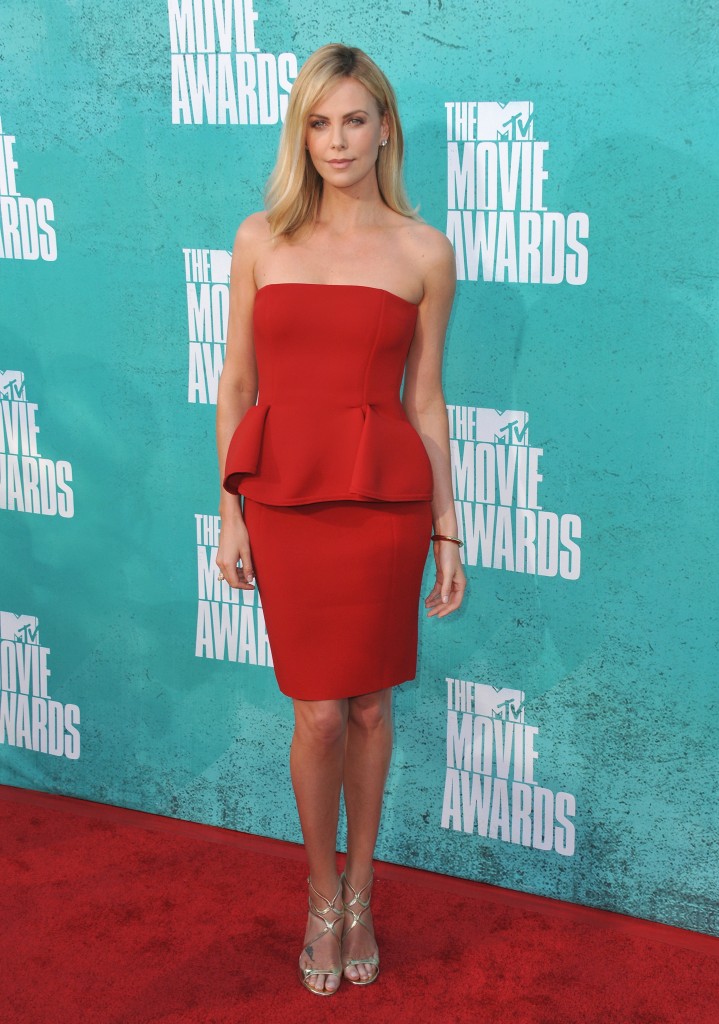 Description: Women who have this shape tend to have broader shoulders and/or bigger bust in comparison to their lower body.
Flattering Clothes: Shoulders! You have awesome shoulders, so feel free to show them off with a sleeveless dress or top. Also, to balance out your lower body, use fuller bottoms.
Celebrities With This Body Shape: Charlize Theron, Renee Zellwegger, Demi Moore
RECTANGLE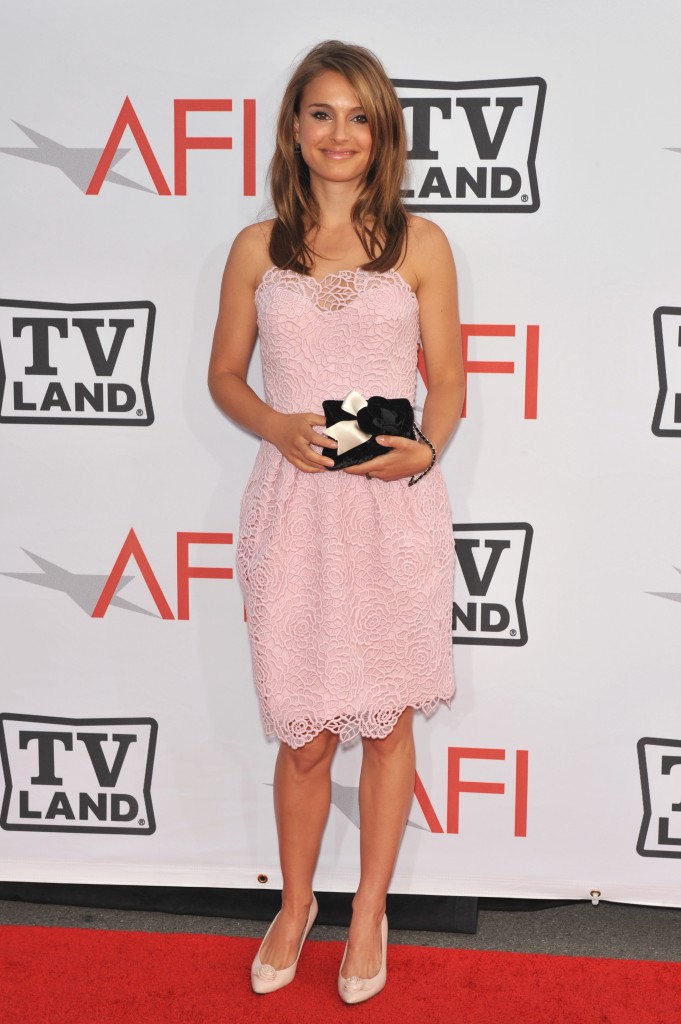 Description: This body type doesn't have just one particular area that stands out more than the others. Everything is close to the same size. This is perfect because you don't have to try to minimize any body part.
Flattering Clothes: Most things look good on this body type. If you want to add curves, use bubble dresses, textured top, and anything that will help you add volume where you want it.
Celebrities With This Body Shape: Natalie Portman, Mel C, Cat Deeley
 PEAR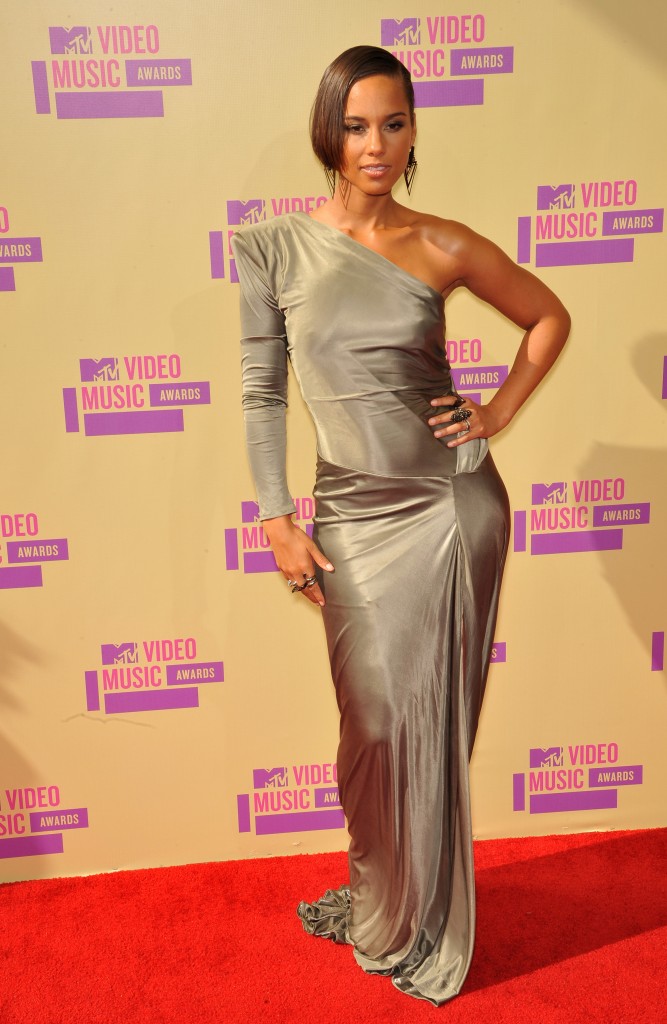 Description: If your hips are bigger than the rest of your body, or you've been called "bootylicious" your entire life, then this might be your body shape. Women who are pear-shaped tend to have smaller busts and bigger hips.
Flattering Clothes: If you want to balance out your upper body, wear textured or embellished tops. If you want to embrace your curvy-ness, wear something fitting like pencil skirts. Avoid low waist skinny jeans which will make you look shorter and stocky.
Celebrities With This Body Shape: Alicia Keys, Beyoncé, Shakira
APPLE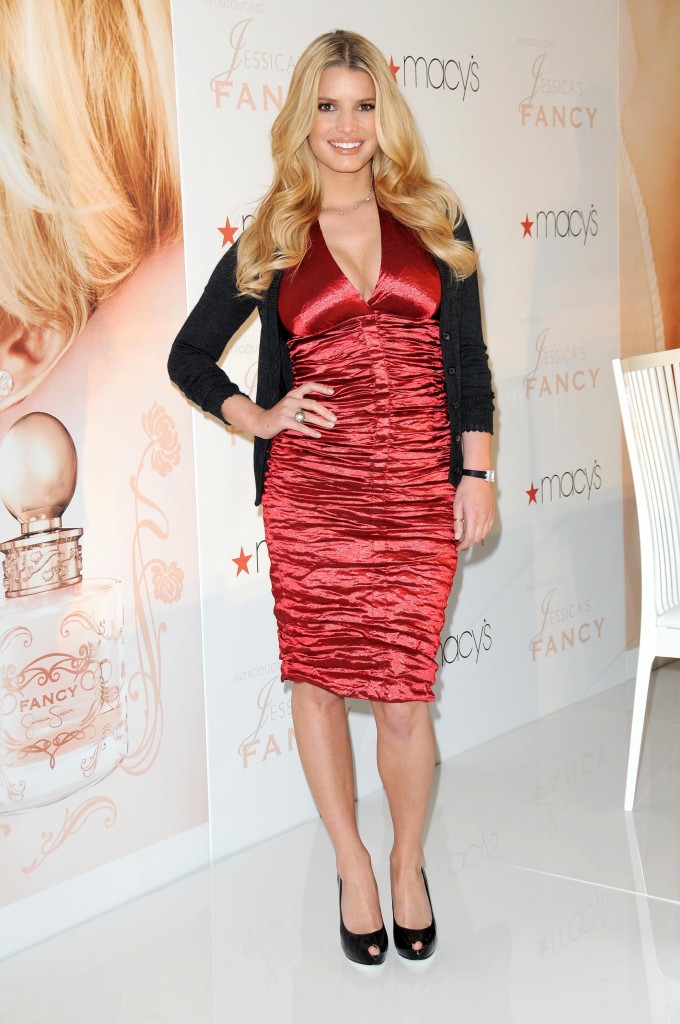 Description: Women with an apple shape are the biggest at their midsection. Typically, their lower body is smaller and they have a fuller bust.
Flattering Clothes: Avoid clothes that draw attention to your waist such as thick belts, patterns, and low cut pants. Show off your strengths but keeping the attention on the bust line. Don't wear high-collar shirts. Also, showing off your legs is a great way to de-emphasize your waist. Keep it classy though ladies!
Celebrities With This Body Shape: Jessica Simpson, Queen Latifah, Kate Winslet
Just remember to emphasize your assets and draw attention away from areas that are less desirable to YOU. After all, it's your body, and you are the one who needs to be happy with it! Also, we recommend being at the healthy weight for you. The scale isn't the best indicator of what a healthy weight is because muscles weighs more than fat. Many athletes are heavier but may be healthier than someone who's light. The best way to know if you are at a healthy weight is to know your body fat percentage and to keep it at the recommended levels.
As long as you're healthy and happy, rock on that beautiful body of yours and remember to wear flattering clothes for your shape!