There are many ways to begin the fitness journey. One of the most common routes is joining a gym. A gym can be a motivating space to work out and provides a community of like-minded, fitness-oriented people. But, choosing the right gym is very important. You'll want to consider the amenities and features most important to you, like location, price, or childcare services. As you begin your gym search, here are 10 factors to consider before you commit.
Location
To many, location is one of the most important factors. For some, a gym close to their house is the priority. For others, it could be a gym near work or school. Generally, having a gym close to a location you visit often is a good way to incentivize yourself to go. Some larger gym chains offer memberships with multiple locations available. This is a promising option if there is more than one location you think you would visit.
Hours
Finding time to get to the gym can often be the hardest part of committing to an exercise routine. Whether it's in the morning, during your lunch break, after work, or late at night, you want to find a gym that accommodates your schedule. Most options open early in the morning, usually around 5 or 6 am, and close later at night, between 9 and 10 pm. However, some places are open 24 hours. Take a look at a gym's hours of operation and understand the holidays they might be closed for before signing up.
Price
Determine how much you're willing to spend on a gym membership. Because it is important to take care of your health, you don't want the gym to be a financial strain and cause unnecessary stress. Consider how much you'll use the gym and the various amenities it provides.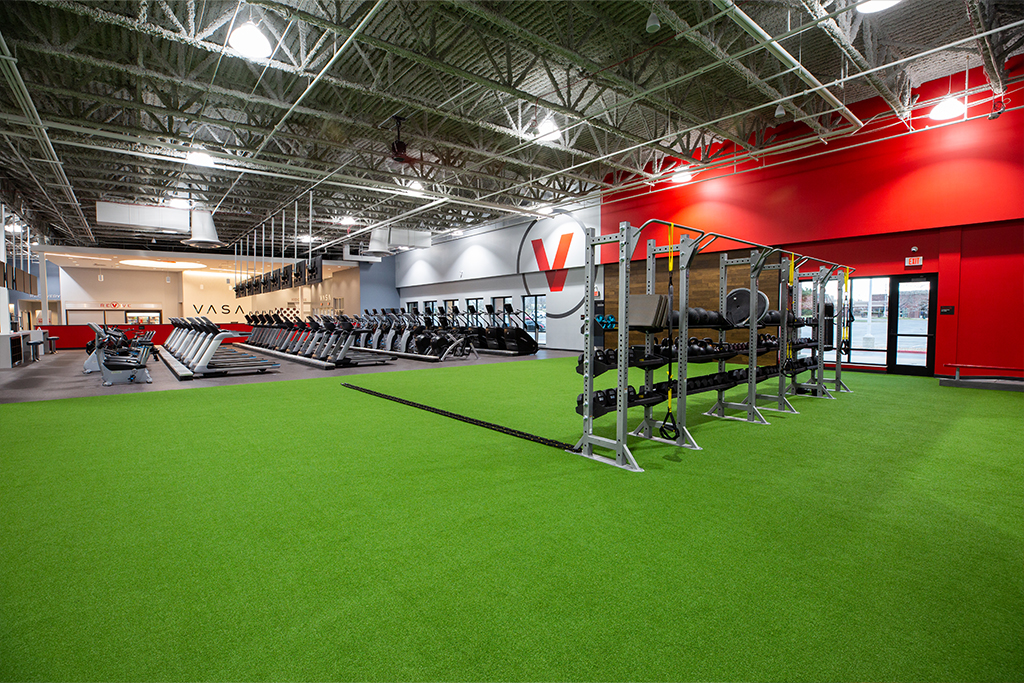 Size
Preference for gym size can vary. Big gyms provide more space to work out, more equipment, and can feel less busy. But such a large space can be intimidating, especially to newcomers. A small gym, on the other hand, can be easier to navigate and feel less overwhelming. However, less space means less equipment, especially during peak hours when there might be more people than available machines.
Cleanliness
When touring a facility, take note of its cleanliness. Are there disinfectant wipes provided to clean the machines and weights after use? In the bathrooms, is everything fully stocked? Are the showers and locker rooms well-kept and sanitized? Has trash been picked up and thrown away? A clean gym means the staff and members feel equal responsibility for keeping the gym clean and safe for all.
Equipment
Notice the different types of exercise equipment: cardio machines, lifting equipment, free weights, exercise mats and more. If you're someone who prioritizes cardio workouts, check out the number of treadmills, ellipticals, bikes, and stair steppers available. This will be good to understand if you work out during peak times. If you're more into lifting, check to see if your favorite machines are present and if any plates are missing from the line-up.
Amenities
Aside from workout equipment, most gyms offer other amenities including pools, saunas, massage lounges, and hot tubs. Look at what is available and which membership options give you access to these. At most places, there is a basic, cheaper option that often doesn't include extras.
HVAC
While most gyms have a fully functioning HVAC system to keep the facility cool in the summer and a bit warmer in the winter, others do not. Some gyms rely solely on fans to circulate the air and alleviate some of the heat. If a crisp, cool workout environment is important to you, ask the front staff how they keep their space cool.
Staff
All gyms have staff that open and close the gym, answer questions, and keep everything running smoothly. Knowing that your gym's staff is friendly and knowledgeable about the equipment and the area is comforting. There may be times where you have trouble with your membership or a question about a machine. The staff should be ready to aid and help you.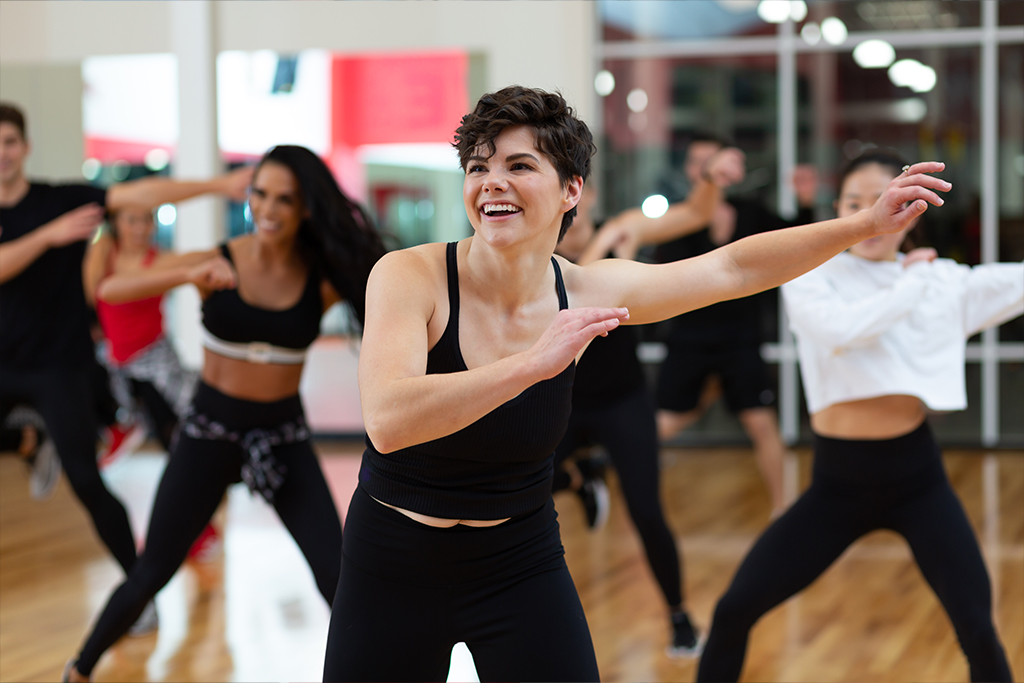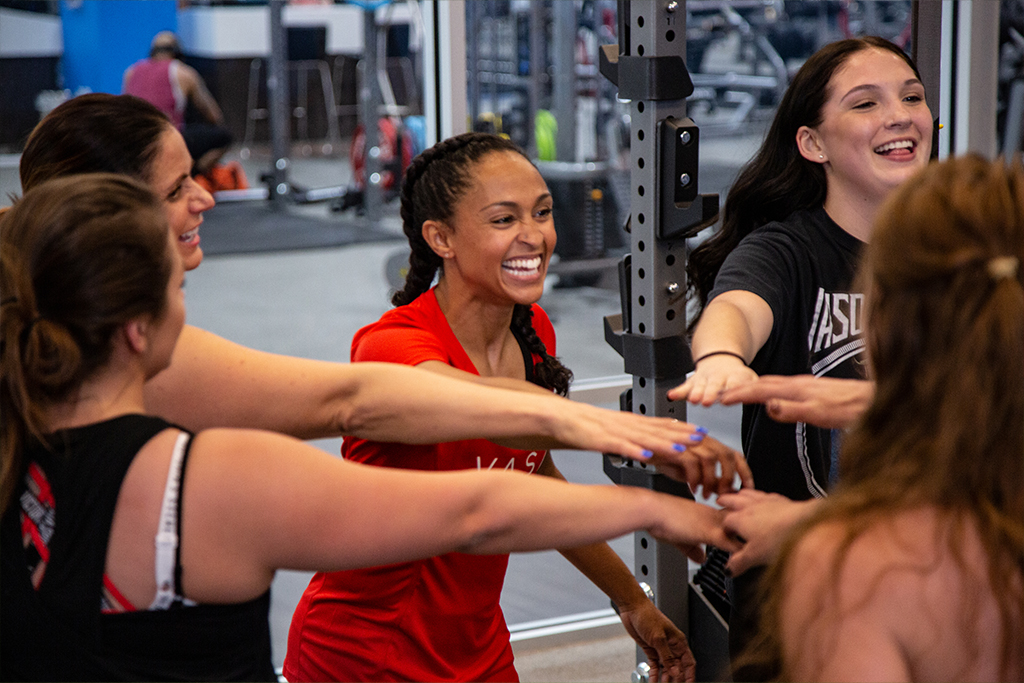 Fitness Classes & Trainer Options
If you don't enjoy working out on your own, ask about the gym's personal training and group fitness options. Some gyms offer boutique-style and group exercise classes like spin and yoga. Understand what membership type gets you access into these group fitness classes. Most gyms also offer personal training programs you can sign up for at an additional cost. Generally, the first introductory meeting is free and used to understand your goals, lifestyle, and fitness level! After this initial consultation, they'll put together a personal training plan and set up days and times for you to workout with your trainer.
If you're looking for more than a gym but a fitness community, consider VASA fitness! We proudly service the residents of Utah, Arizona, Colorado, Indiana, Oklahoma, and Kansas. Our gyms come stocked with top-of-the-line equipment, boutique-style group fitness classes, and amenities like basketball, pools, massage lounge and more. Find your nearest VASA and learn more about us here.