A Letter of Gratitude from our CEO
Dec. 31, 2020
/ Julia Price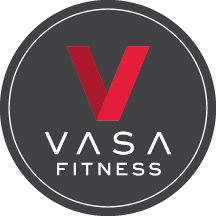 Greetings Valued VASA Fitness Members,
This year our fitness community has been put to the test. We could have never foreseen that a global pandemic would challenge us in so many ways. But, together we've made it through to the end of 2020 and we are confident that a bright future in 2021 is just on the horizon! We want to take this opportunity to thank those of you who stayed with us through our closures and the many changes we've had to make to the way we operate in order to keep you safe. We know we haven't been perfect, but we've worked really hard to navigate the ever-changing circumstances and continue to provide a place for our communities to stay healthy. One bright spot from this year is that we have learned a lot and know that we can work together through anything that comes our way in the future.
We also want to welcome all of our new members who have recently joined our community – we hope you are enjoying your experience thus far! We think you'll continue to find that VASA is an amazing place not just for fitness, but also a place of belonging where people care about each other and have mutual respect and responsibility for each other's health and safety.
On behalf of all of us at VASA Fitness, please allow me to extend my personal and genuine appreciation to each and every one of you for your support. We hope we've been able to support you in some way too over the past year.
Happy holidays to you and your families. Please stay safe and healthy. We look forward to seeing you at the club in the new year!
With Gratitude,
Rich Nelsen CEO, VASA Fitness