5 Reasons You Should Download The VASA APP
You might be thinking, "why would I want to have an app to JUST check into the gym?".
Well we are here to tell you that our app does so much more then just check you into our locations. It has a lot of other cool features that you may not know about, and we would hate for you to miss out on them. So here are a few (out of many) reasons we think you should be using our app!
---
1. Convenient Check In
Sometimes we switch cars with a spouse or lose our keys, it happens to the best of us. Wouldn't it be nice to have a backup in case you don't have your barcode? The app will always have your barcode loaded on your account, so you can pull it out and scan it with ease! (you do need to program it the first time, but after that, it's hassle free)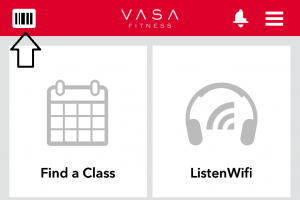 ---
2. Hook Up Your Fitness Trackers
Easily hook up all of your favorite fitness trackers to the app and share your fitness progress, and goals, with other app users at your location (or make it private, whatever you'd like)! The app makes it easy to keep tabs on your friends workouts and help you motivate each other. Working out and goal setting is always better with a friend!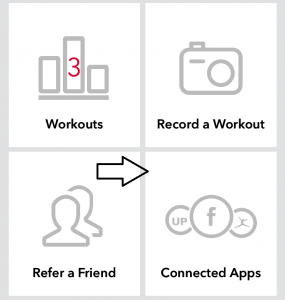 ---
3. Check Class Schedules
Do you love our group fitness classes? Well our app is an excellent way to find classes that work best for your schedule. You can access it right on the home screen and it will always pull up your home club's schedule. If you want to try out another locations classes, you can look at them through the app too. Just change the location at the top of the class schedule screen.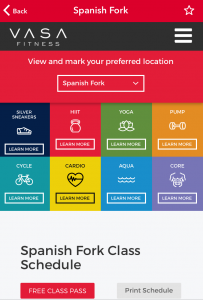 ---
4. Stay Updated On Important Announcements
When you download our #VAWESOME app, make sure that you have allowed push notifications. And why we say that is because we will send you push notifications for any important announcement that is relevant to your specific location. We won't send you any announcements for other gyms, only the one that you have selected to be your home gym. We will send you notifications about cancelled classes, holiday hours, limited offers and anything else like that. But we promise we won't be annoying, we will only send you notifications we think you will really appreciate. But if you happen miss any of our notifications, they will always be available for you to check in our apps notification center located at the top of the home screen.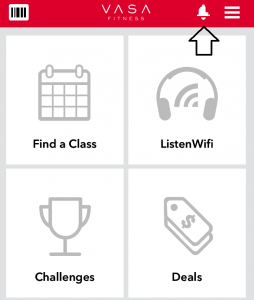 ---
5. Pay Account, Schedule KidCare & More!
We have links on our app for all the important sites that you will need to access! There is a link to the login page for your gym account, where you can schedule KidCare, and pay any delinquent payments. And we also have links to our social media pages, blog, trainer pages and our VASA store! You can literally access everything VASA in one convenient app!
---
Ready to Download?
Go to your app store on your mobile device, and type in VASA Fitness. You will probably recognize us by our big red "V".  Or you can follow this link to the Apple store: https://appsto.re/us/hXFB9.i
Still have questions? Post them below, or message our support team and they can direct your questions to the right people!