Aug. 25, 2023
/ VASA Admin
School is back in session, fall sports are starting up, and now's the time to plan some quick and easy dinners. These zucchini boats are the perfect meal to save time while not sacrificing taste and nutrition.
Zucchini Boats
Ingredients
4 large zucchini

1 tbsp olive oil

½ cup diced onion

1 lb ground beef

¼ cup tomato paste

1 ½ cups tomato sauce

½ tsp garlic powder

½ tsp salt

¼ tsp pepper

1 tsp dried oregano

1 tsp dried basil

1 cup shredded mozzarella

½ cup grated parmesan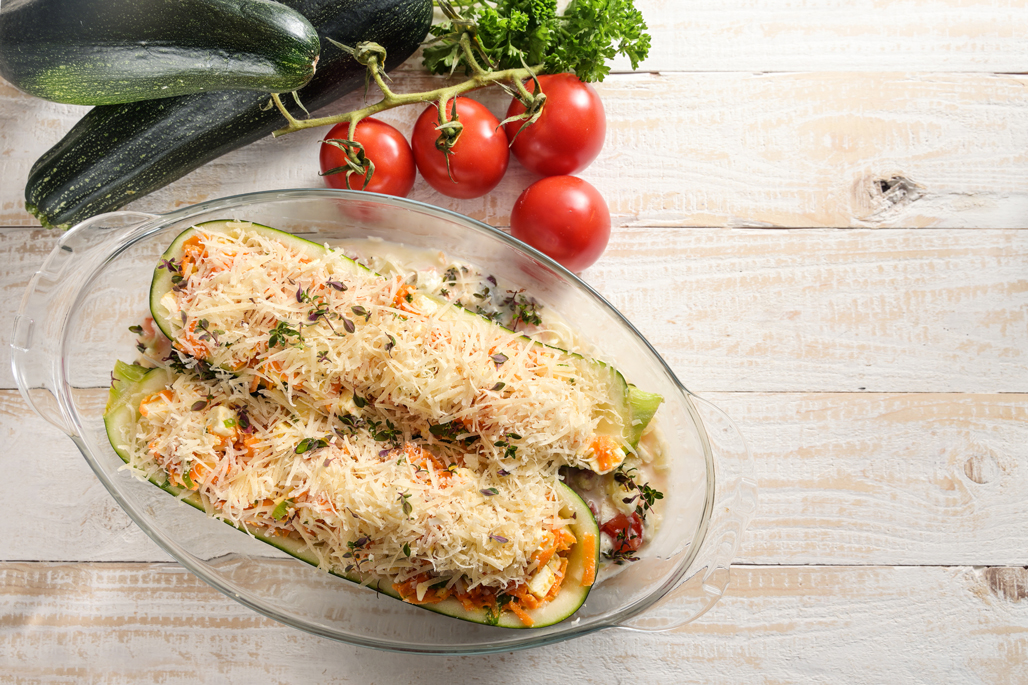 Directions
Wash and slice zucchini in half vertically (from top to bottom). Scoop out the inside of the zucchini until about ¼ inch – ½ inch thick. Place zucchini on a baking sheet.
Heat oil in a large skillet over medium-high heat. Add the diced onion and ground beef and cook until the beef has been browned. Add salt and pepper to taste.
Stir in tomato paste, tomato sauce, garlic powder, salt, pepper, dried oregano, and dried basil until combined. Cook while stirring for about 5 minutes or until heated through.
Preheat the oven to 370 degrees. Spoon meat sauce evenly in each zucchini boat. Top with mozzarella and parmesan.
Bake for 20-25 minutes, or until the zucchini is soft and the cheese is melted.