3 Healthy Sweets for Your Sweetie (and Your Own Sweet Tooth)
Forget all those boxed chocolates, if you really love your sweetie, you'll make them some healthy treats for Valentine's Day: treats made of super food. Yes, it's super easy and if you end up making them just for yourself, I completely understand! 😉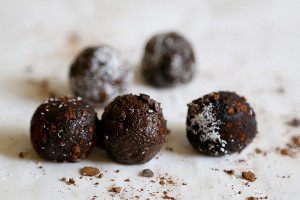 3 Healthy Sweets for Your Sweetie (and Your Own Sweet Tooth)
Raw Cacao Truffles
Commercial chocolate is loaded with so much added sugar. You cannot afford to put this type of stress in your body. The good news is that you don't have to reject sugar. You just have to know how to pick the right kind. One of the ways you can do this is by making your own homemade chocolate candy. These truffles are basically ground up almonds tossed in raw cacao powder.

Sweet Potato Custard
Combine a cooked, mashed sweet potato with ½ cup of unsweetened almond milk, ½ teaspoon of cinnamon, ¼ teaspoon of nutmeg and a dash of ground cinnamon and clove in a food processor. Add stevia to taste and eat either chilled or warm in little porcelain cups.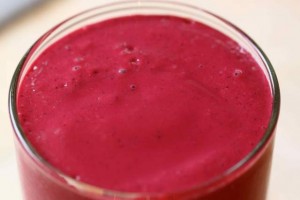 Ruby Red Smoothie
Ok so if you're a gym freak, you're probably skeptical about the above treats, but there's no reason why you can't indulge in a drink that's healthy and sweet at the same time. Red is such a sexy color, so toss in some pomegranate seeds into your juice for sweetness. It's so good, you'll forget it's good for your gut (and your body will thank you).
Pomegranates are very detoxifying. To make, toss pomegranate seeds in a blender and blend with 2-1/2 cups of coconut water and a medium banana. Other beautiful red heart healthy fruit for smoothies include watermelon, cherries, and strawberries.