Nov. 7, 2022
/ VASA Admin
Thanksgiving is almost here, and we've got pie on the mind! While we love indulging in our favorite treats during the holidays, we always appreciate a healthier alternative—as long as it doesn't skimp on great taste! These pecan pie bars are the perfect option: They're easier to make than a traditional pie and will satisfy your sweet tooth without using refined sugars or white flour. Pecan pie all month long? Yes, please!
INGREDIENTS
Crust
2 cups almond flour
¼ cup maple or agave syrup
1 egg
2 Tbsp butter (melted)
⅛ tsp salt
Filling
⅓ cup butter (melted)
2 eggs
¼ cup maple or agave syrup
½ cup coconut sugar
2 tsp vanilla
⅛ tsp salt
2 cups chopped pecans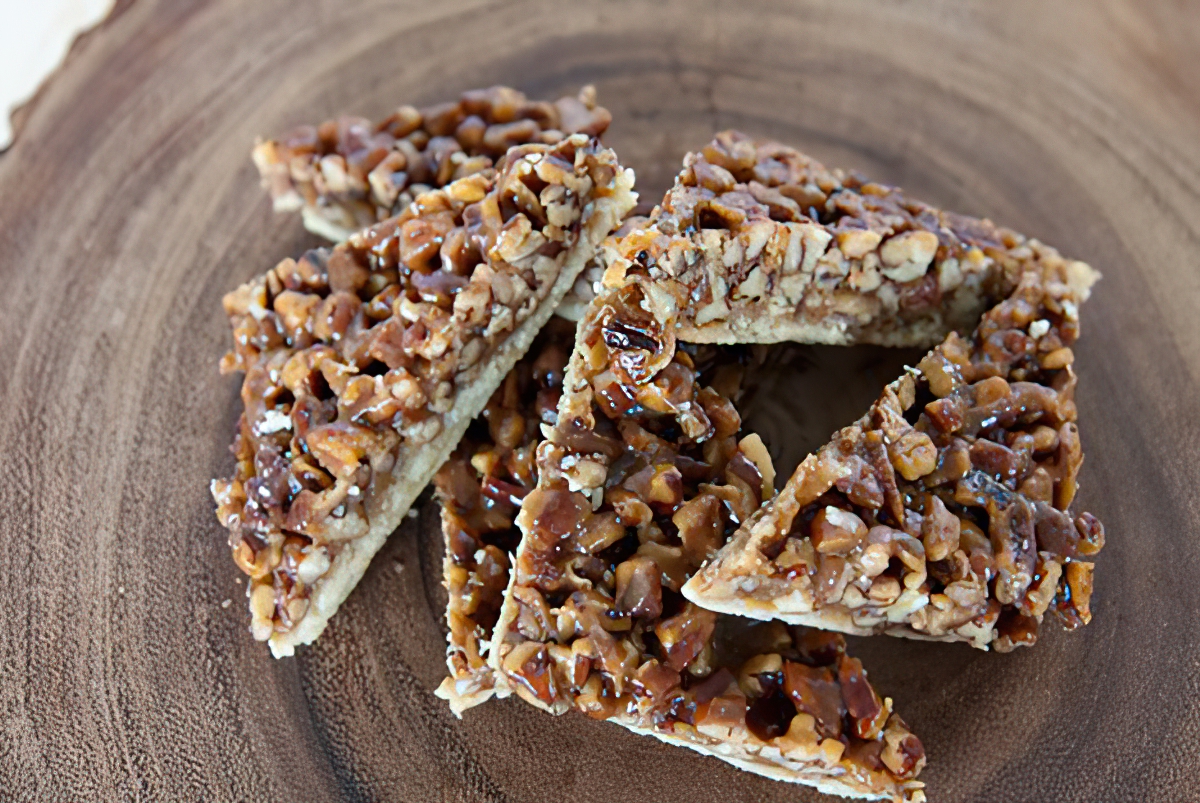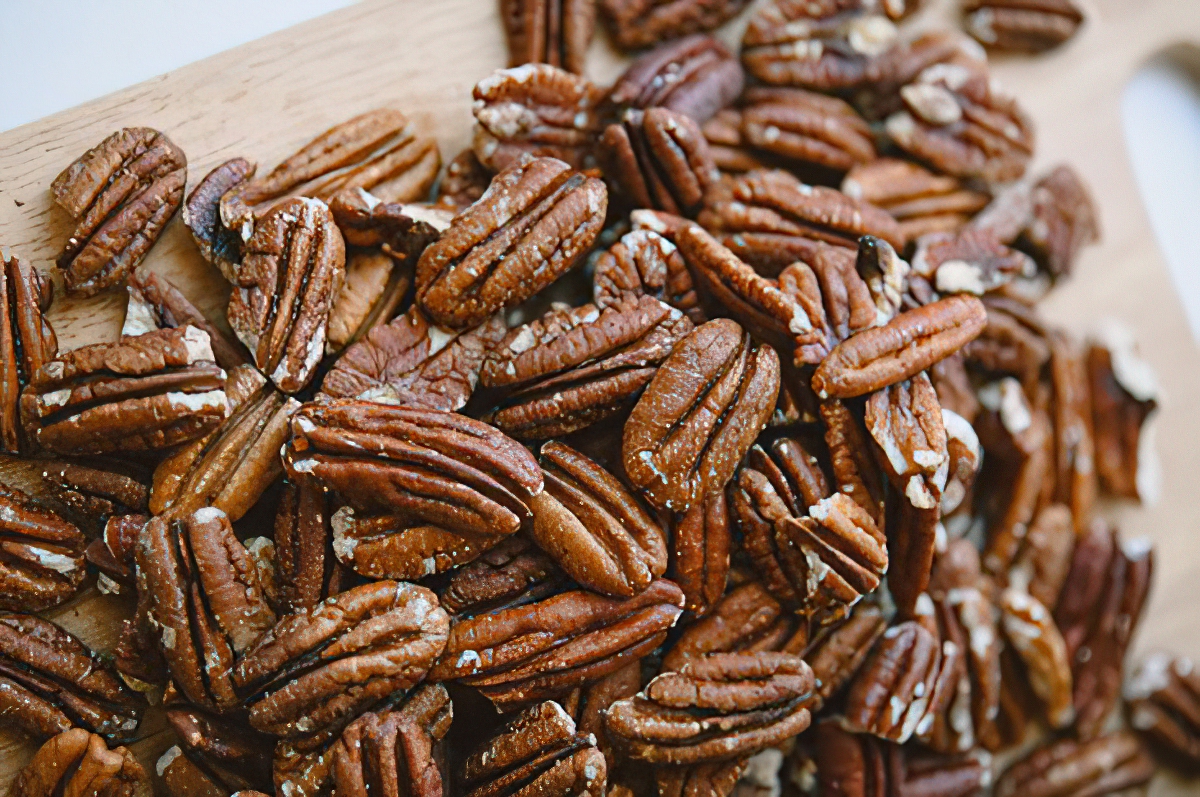 Directions
Preheat the oven to 350 degrees F and grease an 8×8 pan.
For the crust, in a medium size bowl, melt the butter. Mix in the egg and syrup until combined. Add the almond flour and salt and mix.
Press the mixture into an even layer in the pan. Bake for 12-14 minutes or until golden.
In a separate bowl, add the melted butter, eggs, syrup, coconut sugar, vanilla, and salt. Mix until combined.
Gently fold in the chopped pecans.
Pour the mixture on top of the crust and spread evenly.
Place back in the oven and bake for 16-18 minutes.
Cool for 15 minutes and place in the refrigerator for 2-3 hours.
Enjoy!