Healthy and Delicious Sweet Potato Casserole
Oct. 26, 2021
/ Julia Price
Thanksgiving side dishes just hit differently. Green beans, rolls, mashed potatoes, stuffing, and one of my favorites – sweet potato casserole. There's something about it that always makes me think of home. 
Thanksgiving is a great time of year to remember balance. We can enjoy great comfort foods and maybe a football game too while spending time with family and friends. Balance is necessary for a healthy lifestyle. 
Since life and holidays are all about balance – this recipe takes the sweet taste of home and adds a healthy twist! Sweet potatoes are such a fun and versatile food. And bonus – sweet potatoes are chock-full of nutrients. You can mash them, bake them, or fry them – and they are all so good.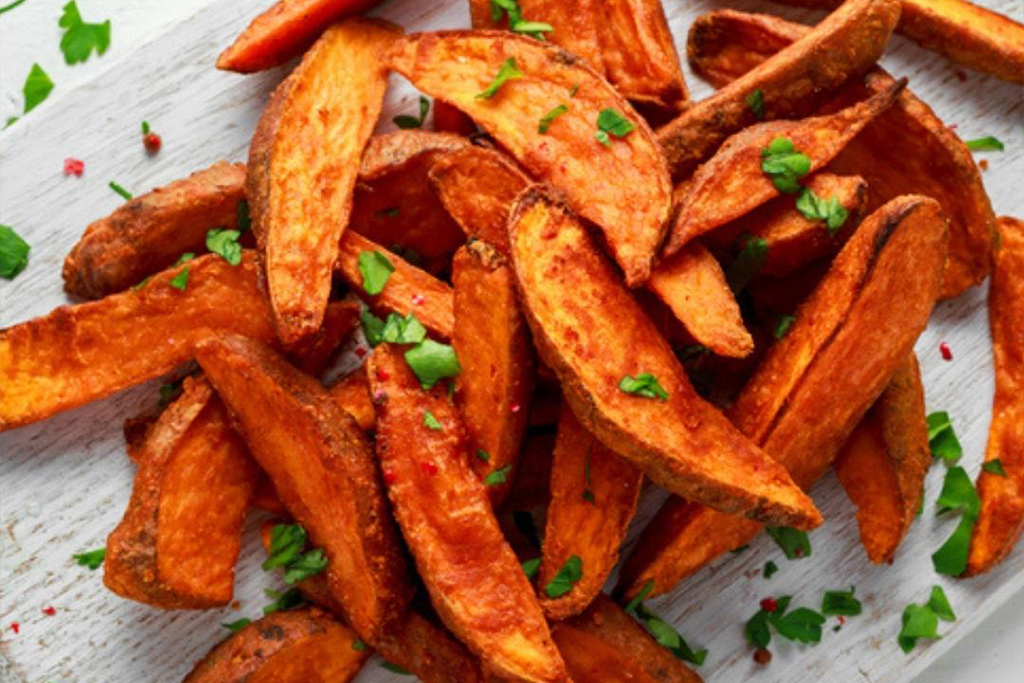 Sweet Potato Casserole
Ingredients 
3 lbs sweet potatoes (about 3 large)

⅓ cup milk of choice

¼ cup coconut sugar or monk fruit sweetener

2 tbsp coconut oil (melted)

2 egg

½ tsp cinnamon

½ tsp nutmeg

½ tsp salt
Topping
1 large apple (thinly sliced)

¾ cup chopped pecans

½ cup oat flour

1 tsp cinnamon

4 tbsp honey or agave

3 tbsp coconut oil (melted)
Directions 
Preheat the oven to 400 degrees.

Spray a 9 x 13 baking dish with cooking spray.

Use a fork to prick some holes all around the sweet potatoes and place them on a baking sheet. Bake for 1 hour to 1 ½ hours or until extremely soft. 

Reduce the oven heat to 350 degrees.

After the potatoes have cooled, remove the peel and place them in a bowl. Using a hand mixer or potato masher, mash the potatoes until smooth. 

Mix in milk, sugar, oil, eggs, cinnamon, nutmeg, and salt until combined. 

Add sweet potato mixture evenly into the baking dish and set aside.

Thinly chop the large apple and cover the sweet potato mix.

Combine pecans, oat flour, cinnamon, honey, and oil in a small bowl. Sprinkle mixture on top of the apples.

 Bake at 350 degrees for 45 minutes and enjoy!
Try this recipe out for the holidays and let us know how you like it! Tag us on social for a chance to be featured.