Nov. 20, 2023
/ VASA Admin
Cinnamon rolls are a great treat to enjoy during the holiday season, and with just a few ingredient swaps, you can get all the taste with less calories. These healthier cinnamon rolls will be a holiday staple with your family for years to come.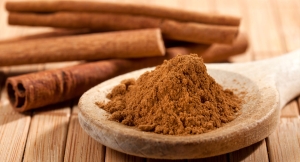 INGREDIENTS
2 eggs
1 packet instant yeast
½ cup warm water
1 cup mashed bananas (about 1-2 bananas)
1 cup milk
½ cup cold butter
⅓ cup agave
1 tsp salt
5 cups flour
Filling
3 Tbsp melted butter
3 Tbsp coconut sugar
1 ½ Tbsp ground cinnamon
Icing
1 cup powdered sugar
1 cup vanilla Greek yogurt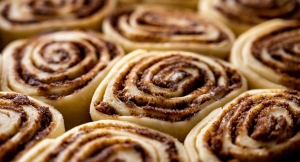 DIRECTIONS
In a small bowl, mash bananas until smooth. Set aside.
In a small bowl, beat eggs. Set aside.
In another small bowl, add warm water and mix in instant yeast. Once yeast is dissolved, add eggs into the yeast mixture and stir to
combine.
In a pot, heat milk over medium heat until it's starting to boil. Add in bananas, cold butter, agave, and salt. Remove the pot from heat
and stir until the butter is completely melted and mixture is combined.
In a large bowl, combine the yeast mixture and flour. Then pour in the flour and mix together using the bread attachment of a hand mixer
for about 10 minutes. Cover and place in the refrigerator for 2-3 hours.
In a small bowl, combine the filling ingredients. Set aside.
Grease two large baking sheets.
Halve the dough and roll out each piece on a floured surface. Roll the dough into large rectangle pieces that are about ¼-½ inch thick.
Evenly spread the filling over both rectangle pieces of dough. Roll each rectangle piece and cut into 10-12 pieces (20-24 pieces total).
Place the rolls onto the baking sheets and cover. Let the rolls rise for 4-5 hours or place in the refrigerator overnight.
Preheat the oven to 375 degrees. While the oven is preheating, combine the icing ingredients in a small bowl and mix well.
Bake for 12-15 minutes.
Remove the rolls from the oven and let them cool for about 10 minutes or until they are warm, but not hot, and top with icing.