Jul. 3, 2023
/ VASA Admin
Want to work out but not sure who can watch your kids? Bring them to VASA's KidCare and let our certified Child Care attendants take care of them while you exercise! We provide a variety of activities to keep our mini members happy and entertained and provide the opportunity for them to meet other kids their age and form new friendships with other mini members.
KIDCARE ACTIVITIES
KidFit occurs daily and introduces children ages 2-12 to fun and age-appropriate exercise. KidFit incorporates yoga, fun cardio games, obstacle courses, dance, and more and is a great way for kids to get their "wiggles" out through physical activity. It's also a great way for mini members to practice kindness, sharing, listening, and following instructions.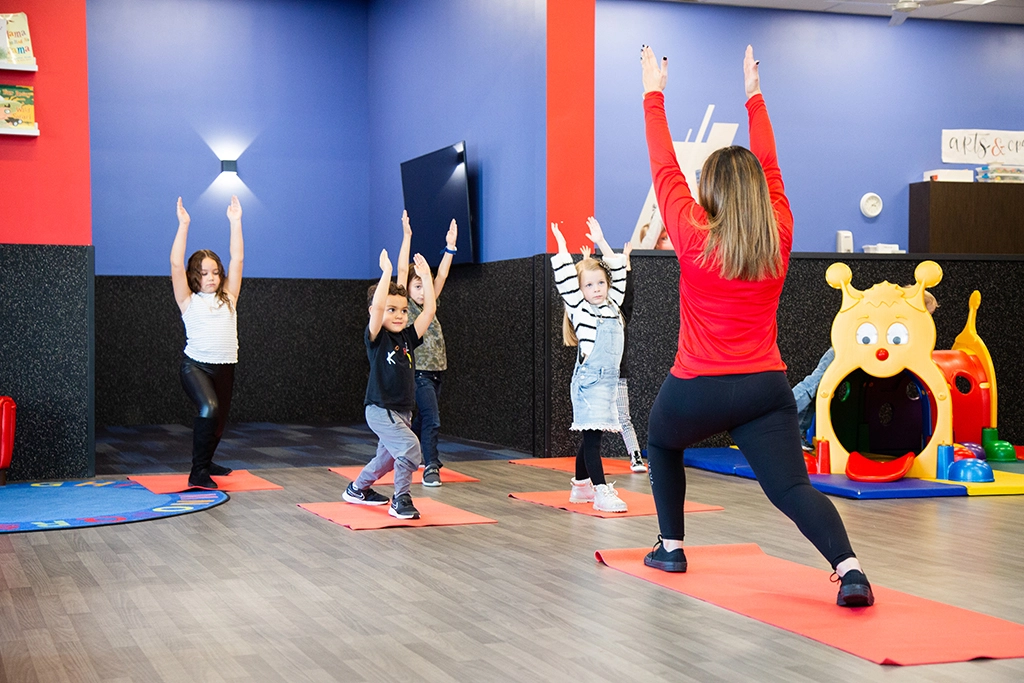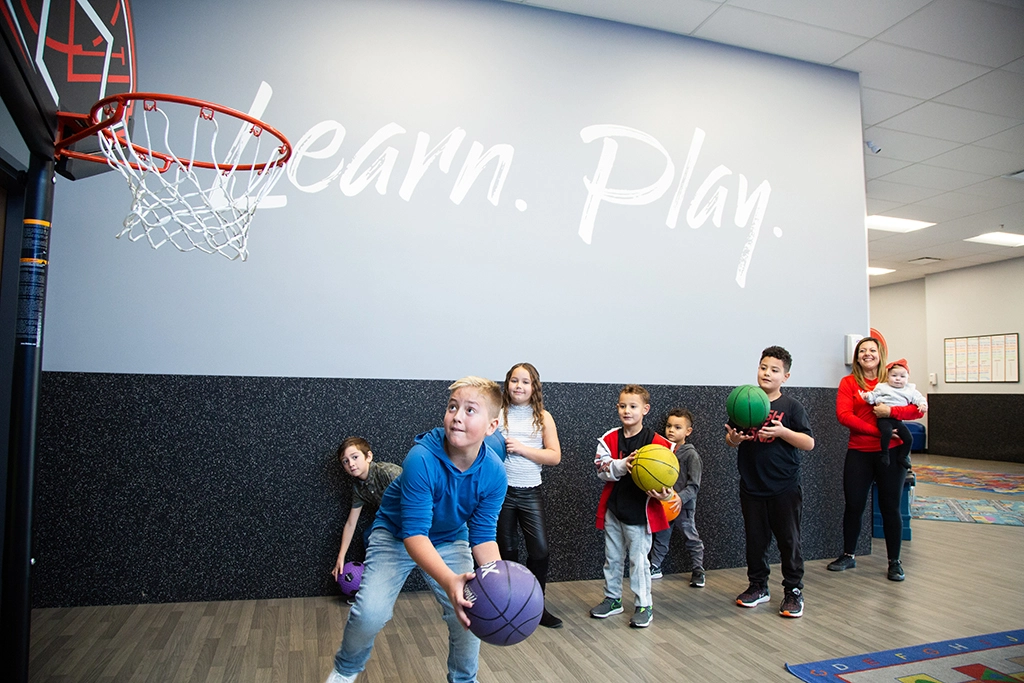 Arts and crafts are always a hit! VASA provides paint, glue, and glitter for your kids to create their masterpieces with while you enjoy your workout.
Learning activities vary from Science Wednesdays to learning new languages through song. Our Child Care attendants not only have a passion for working with children, but they also have a passion for education. Learning through play is important, and we love teaching through games and activities.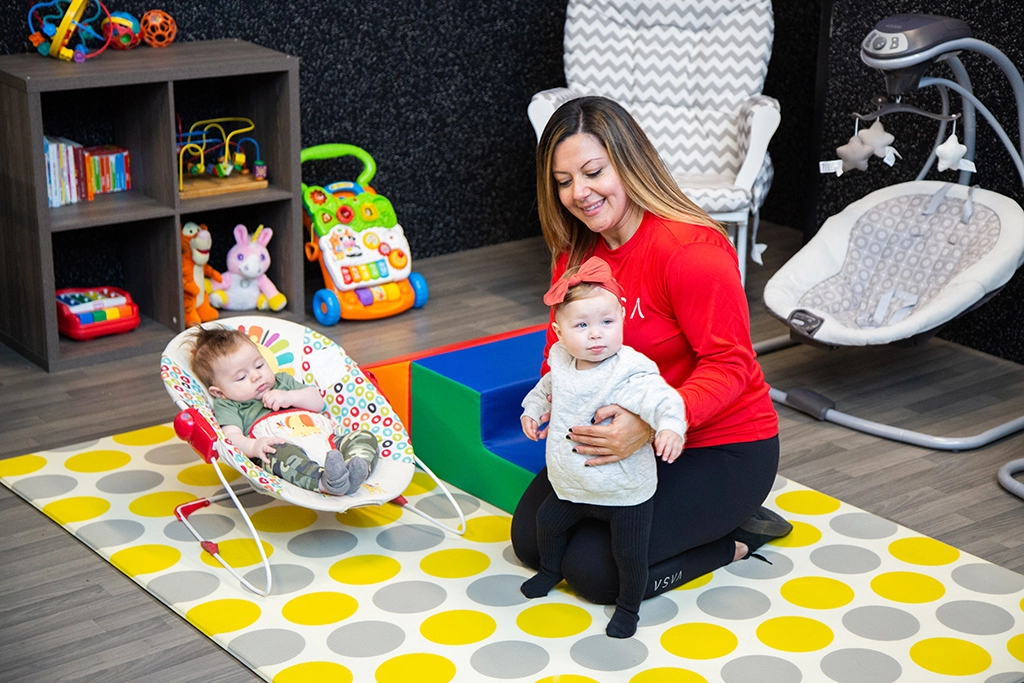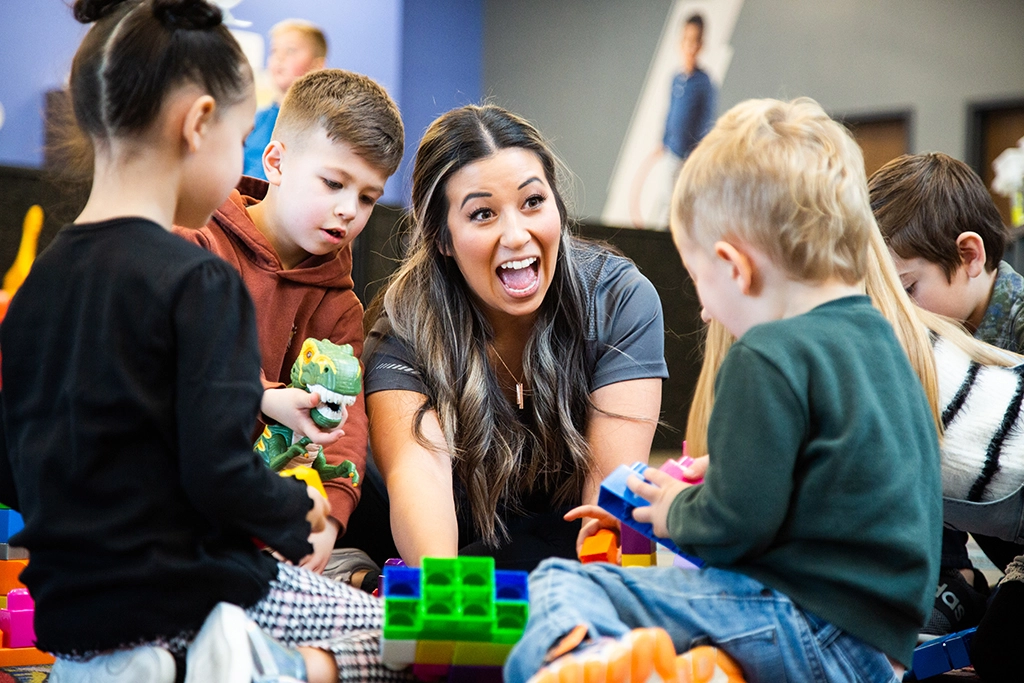 KIDCARE PRICING
VASA's KidCare is very affordable and available to Fitness and STUDIO members. The daily drop-in fee is $3 per child for up to 90 minutes for ages 2-12 years old and $5 per infant ages 6 weeks to 2 years old. We also offer KidCare bundles that are $25 per child/per month. As an added perk, STUDIO members receive $15 off the cost of one KidCare bundle!
WHAT OUR MEMBERS ARE SAYING 
"My four kids, ages two to ten, love KidFit! I don't know how VASA does it, but their activities are fun no matter the age. My 2-year-old can participate and have fun doing similar activities as my 10-year-old. KidCare is a lifesaver. It helps me be a better mom because I exercise and can take care of myself, which allows me to take better care of my kids." –Stephanie