STUDIO RED combines High Intensity Interval Training (HIIT), next-level coaching, plus Myzone heart rate tracking technology, state of the art equipment, and science-backed programming—all delivered in small group classes for more personalized instruction and to keep you pushing beyond your limits.
Whether you're new to working out or you're a competitive athlete, STUDIO RED is designed to allow you to adjust the workout to meet your needs. With a new workout every day, each class features two cardio and two resistance training stations; giving you a full-body burn that will help you build strength and burn calories!
What to expect in STUDIO RED
Once you check in to the club, head to the STUDIO RED room where your coach will welcome you to the class. Pick your starting station, then get ready for a dynamic warmup as the upbeat music and red-lit room set the mood for your workout.
Offering plenty of motivation, your coach is there to guide you through the class as you rotate through 2 cardio and 2 resistance training stations. You'll spend nine minutes at each, while tracking your heart rate using Myzone technology on in-studio monitors to make sure you get the most out of your workout.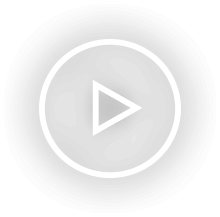 State-of-the-Art Equipment
With four distinct stations built for tons of variety and a full-body workout, our STUDIO RED room features some of the best equipment in the industry. Treadmills and Air Bikes allow cardio workouts to focus on time, distance, or calories burned; our FitBenches include​ an adjustable bench with resistance bands, and a variety of dumbbells; the Racks all feature a TRX Suspension trainer​, kettlebells​, a penalty box​, hurdles, jump ropes​, and slam balls. Plus, STUDIO RED utilizes Myzone heart rate technology and in-studio monitors to help you track your effort level and get real-time feedback on your progress.
The Benefits of STUDIO RED
With certified coaches and workouts that change daily, STUDIO RED takes the guesswork out of your fitness routine.
Our STUDIO RED classes can help you:
Burn Calories
Build Endurance
Strengthen and Define Muscles
Improve Overall Fitness
Challenge Yourself with New Workouts
Connect with a Like-minded Fitness Community
What our members think about STUDIO RED
Free studio class
Enter your information below and we will send you your very own FREE STUDIO CLASS.