BALANCE BEYOND—and experience yoga like only VASA can deliver. STUDIO FLOW is your place to strengthen, restore, and recover. Far Infrared panels are located above every mat to heat your body directly, increasing circulation and reducing inflammation and muscle tension—leaving you incredibly relaxed and refreshed.
Whether you're new to your practice or an established yogi, STUDIO FLOW offers something for everyone. Classes focus on healing and recovery, meditation and mindfulness, and building strength through dynamic movements. Every STUDIO FLOW experience features small, intimate classes of up to 25 participants, as well as plenty of instruction and individual attention.
THE STUDIO FLOW EXPERIENCE
Slip off your shoes, grab a mat, and leave everything in one of the private, STUDIO FLOW lockers. One of our specially-trained instructors will welcome you as you enter, guiding you to your space below your own infrared panels, discuss any props being used during the class, and address any modifications needed for injuries.
Easing into the movements slowly, your instructor will guide the group into body awareness and mindful breathing. Once you're warmed up, you'll begin the main series of your practice as your instructor leads you into each posture—providing individual help and modifications if necessary. Each class ends in savasana, or final resting pose—complete with warm, scented face towels to inspire deeper relaxation and reflection on the day's practice.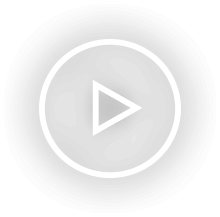 Three distinct classes were designed to help you feel balanced and refreshed, no matter your level of experience.
SLOW FLOW
A meditative class emphasizing mindfulness. Move at a slower pace, holding poses for several breaths as you focus on body awareness and relaxation through a natural breath cycle.
FAST FLOW
An upbeat, Vinyasa-style class. You'll increase intensity through dynamic, repetitive linking of your breath with postures designed to stretch and strengthen your body.
RESTORE
This therapeutic practice restores balance to your body to help you rest and recover. You'll hold poses longer and focus on deeper breathing to promote inner peace and improve flexibility.
The Benefits of STUDIO FLOW
Yoga does so much more than improve our physical health. It gives us a chance to balance our active lifestyles with mindfulness, openness, and engagement with our bodies beyond sets, reps, and calories burned. We've designed STUDIO FLOW to complement all the hard work you put in at the gym—to be a place you can relax, recover, and feel rejuvenated.
Featuring a set of infrared panels above each yoga mat for maximum benefits, our STUDIO FLOW classes help you:
Increase circulation
Reduce inflammation
Decrease muscle tension
Ease stress
Burn calories
Build strength
Tone muscles
Challenge yourself
Enjoy a like-minded wellness community
WHAT OUR MEMBERS ARE SAYING ABOUT STUDIO FLOW
Free studio class
Enter your information below and we will send you your very own FREE STUDIO CLASS.