Mar. 1, 2023
/ VASA Admin
When we think of March, we think of two things: spring break and St. Patrick's Day! In honor of our favorite green holiday, we're sharing a healthy beef stew recipe, perfect for a rainy day and a great option for meal prepping! Loaded with healthy vegetables, this hearty stew can be easily adjusted up or down, depending on how many people you're serving.
Ingredients
2 lbs beef chuck roast (cut into 1-inch cubes)
2 cups golden potatoes (cut into 1.5-inch cubes)
1 yellow onion, diced
1 cup sliced carrots
1 cup frozen peas
4 cups beef broth
4 tbsp tomato paste
2 tbsp olive oil
2 tbsp coconut aminos
1 tsp salt
1 tsp pepper
1 tsp paprika
½ tsp cumin
1 tbsp Italian seasonings
1 tbsp minced garlic
1 tbsp dried parsley
2 tbsp cornstarch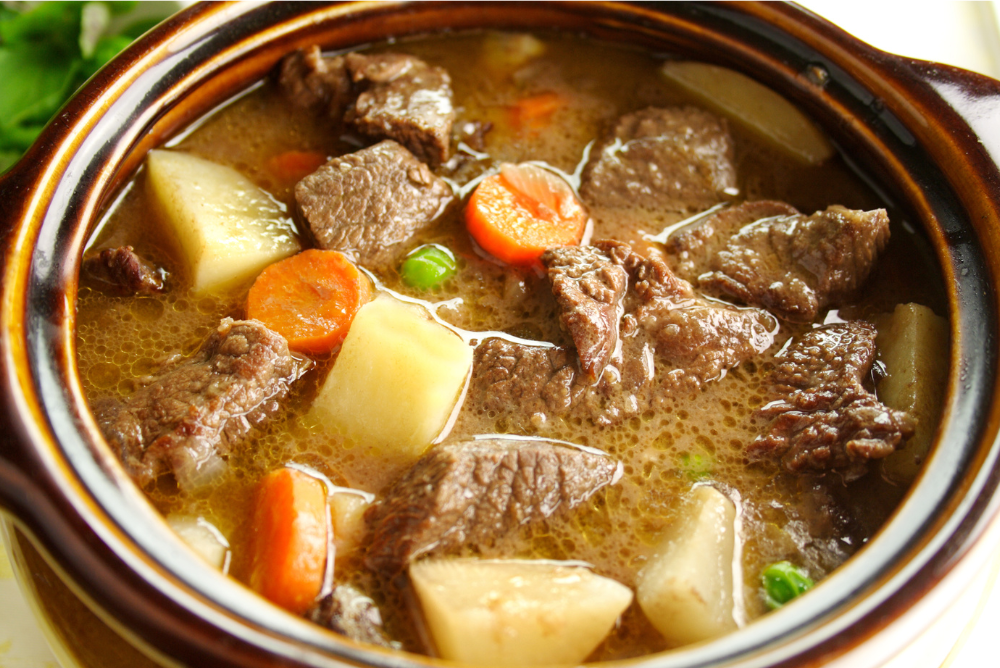 Directions
Chop meat and vegetables, and prep food. Set peas aside.
Place all ingredients, except peas, into a slow cooker. Stir to combine.
Cook on high for 3-4 hours. 20 minutes before finishing, add peas to the stew. Cover and finish cooking.
Enjoy!