BOOK ACONSULTATION
This complimentary Personal Training Session is designed to teach you how to customize your training and elevate yourself to the next level.
Please Complete All Required Fields
There was an issue submitting your booking. Please try again later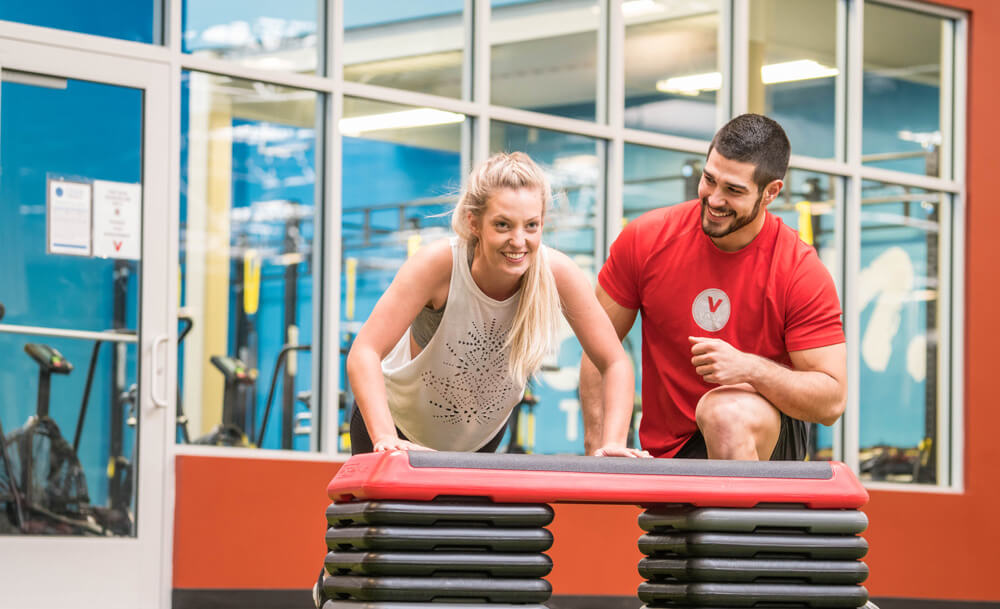 JUMPSTART YOUR FITNESS
During the session one of our certified coaches will assess your strength, flexibility, and mobility to make sure you get the most out of yourself and your VASA Membership.
Your FREE fitness assessment includes:
One-on-one appointment with a certified VASA coach
Goal review of primary fitness areas

Strength
Mobility
Flexibility
GET INTO THE BEST SHAPE OF YOUR LIFE
Whether you're brand new to fitness or you've been working out for years, we can help you clarify your goals and set you on the path to reaching them.

Get Your Total Fitness Solution

During your workout, a Fitness Coach will assess your strength, flexibility and mobility.

Functional Lifestyle Training

Our innovative training system is designed to help you strengthen and engage multiple muscle groups through compound movements. The result is added strength, improved mobility and conditioning that boosts performance for your goals.

Work out with a Fitness Coach

Find out just how fun and motivating a total body workout can be, with the support of a your VASA Personal Trainer!
By completing this form and signing/initialing below, you agree that VASA Fitness, along with its agents, may call you for marketing purposes at the telephone numbers you provide to VASA Fitness, which you certify are your own numbers, including though the possible use of automated technology, prerecorded messages and texts. You are not required to consent in order to make a purchase and you may opt out at any time.
Free studio session
Enter your information below and we will send you your very own FREE STUDIO SESSION.