This Thai Beef salad is such a yummy way to get your protein AND greens all at once in the same meal!
Guaranteed to satisfy your taste buds and make you feel great, give this recipe a try from your friends at Betr!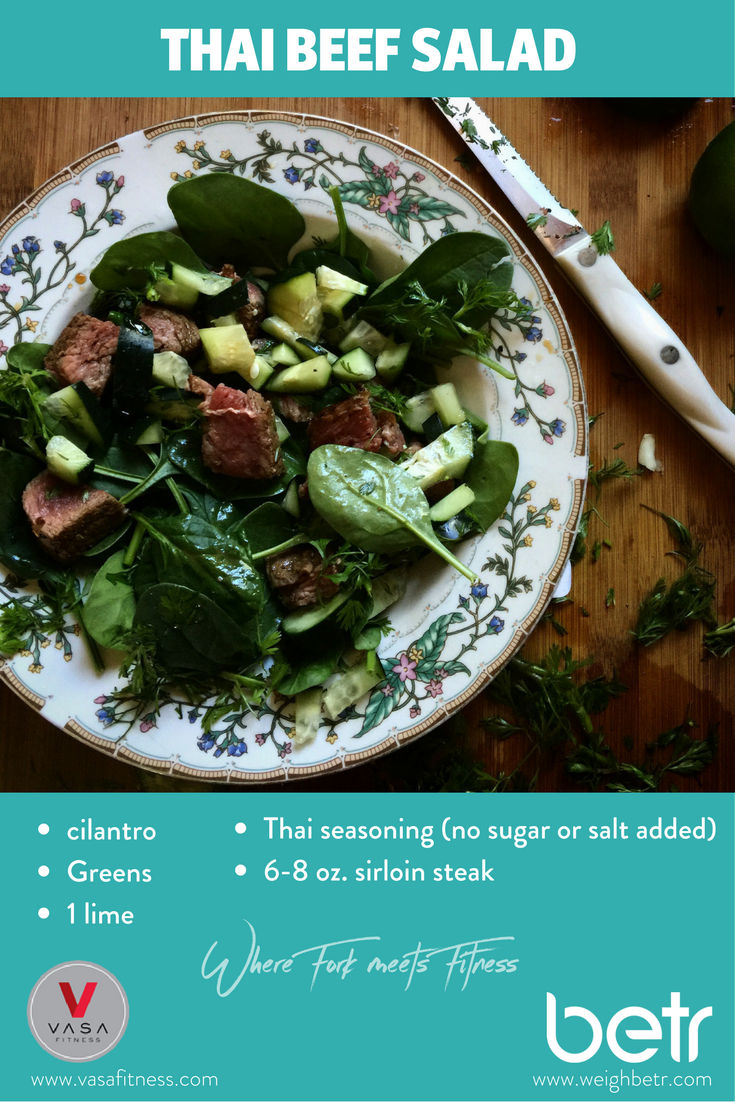 LEARN HOW YOU CAN GET ON TRACK WITH A HEALTHY DIET, AND GO TO:
ENJOY!