Classes in West Valley (Centennial)
Class Schedule - West Valley City, UT
5:00 am
Zumba
5:30 AM - 6:30 AM
Yenifer Alejandra Mota
Yenifer Alejandra Mota
Zumba
5:30 AM - 6:30 AM
Yenifer Alejandra Mota
Yenifer Alejandra Mota
5:00 am
STRONG by Zumba
5:30 AM - 6:30 AM
Yenifer Alejandra Mota
Yenifer Alejandra Mota
STRONG by Zumba
5:30 AM - 6:30 AM
Yenifer Alejandra Mota
Yenifer Alejandra Mota
Pilates
6:00 AM - 7:00 AM
Deborah Dupaix
Deborah Dupaix
Pilates
6:00 AM - 7:00 AM
Deborah Dupaix
Deborah Dupaix
Butts & Guts
6:00 AM - 7:00 AM
Deborah Dupaix
Deborah Dupaix
Butts & Guts
6:00 AM - 7:00 AM
Deborah Dupaix
Deborah Dupaix
Yoga
6:00 AM - 7:00 AM
Deborah Dupaix
Deborah Dupaix
Yoga
6:00 AM - 7:00 AM
Deborah Dupaix
Deborah Dupaix
8:00 am
Zumba
8:00 AM - 9:00 AM
Hunter Plese
Hunter Plese
Zumba
8:00 AM - 9:00 AM
Hunter Plese
Hunter Plese
8:00 am
Yoga
8:00 AM - 9:00 AM
Deborah Moore
Deborah Moore
Yoga
8:00 AM - 9:00 AM
Deborah Moore
Deborah Moore
9:00 am
Yoga
9:00 AM - 10:00 AM
MILTON MONSON
MILTON MONSON
Yoga
9:00 AM - 10:00 AM
MILTON MONSON
MILTON MONSON
HIGH Fitness
9:15 AM - 10:15 AM
SHELLEY PERRY
SHELLEY PERRY
HIGH Fitness
9:15 AM - 10:15 AM
SHELLEY PERRY
SHELLEY PERRY
Drench
9:00 AM - 10:00 AM
Tracey Allen
Tracey Allen
Drench
9:00 AM - 10:00 AM
Tracey Allen
Tracey Allen
9:00 am
Kickboxing
9:15 AM - 10:15 AM
AYRIAL JOHNSON
AYRIAL JOHNSON
Kickboxing
9:15 AM - 10:15 AM
AYRIAL JOHNSON
AYRIAL JOHNSON
Pinnacle
9:30 AM - 10:30 AM
Mirtha Lloyd
Mirtha Lloyd
Pinnacle
9:30 AM - 10:30 AM
Mirtha Lloyd
Mirtha Lloyd
Barre Fitness
9:15 AM - 10:15 AM
Heather Warner
Heather Warner
Barre Fitness
9:15 AM - 10:15 AM
Heather Warner
Heather Warner
Iron
9:00 AM - 10:00 AM
STACY O'ROURKE
STACY O'ROURKE
Iron
9:00 AM - 10:00 AM
STACY O'ROURKE
STACY O'ROURKE
9:00 am
Power Flex
9:15 AM - 10:15 AM
AYRIAL JOHNSON
AYRIAL JOHNSON
Power Flex
9:15 AM - 10:15 AM
AYRIAL JOHNSON
AYRIAL JOHNSON
Drench
9:30 AM - 10:30 AM
Mirtha Lloyd
Mirtha Lloyd
Drench
9:30 AM - 10:30 AM
Mirtha Lloyd
Mirtha Lloyd
STRONG by Zumba
9:15 AM - 10:15 AM
STACY O'ROURKE
STACY O'ROURKE
STRONG by Zumba
9:15 AM - 10:15 AM
STACY O'ROURKE
STACY O'ROURKE
Pinnacle
9:00 AM - 10:00 AM
Tracey Allen
Tracey Allen
Pinnacle
9:00 AM - 10:00 AM
Tracey Allen
Tracey Allen
9:00 am
Zumba
9:00 AM - 10:00 AM
RACHEAL WHITE
RACHEAL WHITE
Zumba
9:00 AM - 10:00 AM
RACHEAL WHITE
RACHEAL WHITE
Iron
9:00 AM - 10:00 AM
MCKAY ROMNEY
MCKAY ROMNEY
Iron
9:00 AM - 10:00 AM
MCKAY ROMNEY
MCKAY ROMNEY
Muscle Works
10:15 AM - 11:15 AM
Heather Sharp
Heather Sharp
Muscle Works
10:15 AM - 11:15 AM
Heather Sharp
Heather Sharp
10:00 am
Pump
10:15 AM - 11:15 AM
Kim Delgado
Kim Delgado
Pump
10:15 AM - 11:15 AM
Kim Delgado
Kim Delgado
Zumba
10:15 AM - 11:15 AM
STACY O'ROURKE
STACY O'ROURKE
Zumba
10:15 AM - 11:15 AM
STACY O'ROURKE
STACY O'ROURKE
10:00 am
LaBlast Fitness
10:15 AM - 11:15 AM
Suzanne Gleave
Suzanne Gleave
LaBlast Fitness
10:15 AM - 11:15 AM
Suzanne Gleave
Suzanne Gleave
Yoga
10:15 AM - 11:15 AM
Kaydren Darby Kitchen
Kaydren Darby Kitchen
Yoga
10:15 AM - 11:15 AM
Kaydren Darby Kitchen
Kaydren Darby Kitchen
5:00 pm
Pinnacle
5:30 PM - 6:30 PM
Tracey Allen
Tracey Allen
Pinnacle
5:30 PM - 6:30 PM
Tracey Allen
Tracey Allen
5:00 pm
Drench
5:30 PM - 6:30 PM
MCKAY ROMNEY
MCKAY ROMNEY
Drench
5:30 PM - 6:30 PM
MCKAY ROMNEY
MCKAY ROMNEY
Zumba
6:00 PM - 7:00 PM
STACY O'ROURKE
STACY O'ROURKE
Zumba
6:00 PM - 7:00 PM
STACY O'ROURKE
STACY O'ROURKE
Drench
6:00 PM - 7:00 PM
MCKAY ROMNEY
MCKAY ROMNEY
Drench
6:00 PM - 7:00 PM
MCKAY ROMNEY
MCKAY ROMNEY
6:00 pm
HIGH Fitness
6:00 PM - 7:00 PM
NISSEN CURRAN
NISSEN CURRAN
HIGH Fitness
6:00 PM - 7:00 PM
NISSEN CURRAN
NISSEN CURRAN
Pinnacle
6:30 PM - 7:30 PM
Heather Sharp
Heather Sharp
Pinnacle
6:30 PM - 7:30 PM
Heather Sharp
Heather Sharp
Zumba
6:00 PM - 7:00 PM
Yenifer Alejandra Mota
Yenifer Alejandra Mota
Zumba
6:00 PM - 7:00 PM
Yenifer Alejandra Mota
Yenifer Alejandra Mota
Iron
6:00 PM - 7:00 PM
Tracey Allen
Tracey Allen
Iron
6:00 PM - 7:00 PM
Tracey Allen
Tracey Allen
6:00 pm
HIGH Fitness
6:00 PM - 7:00 PM
NISSEN CURRAN
NISSEN CURRAN
HIGH Fitness
6:00 PM - 7:00 PM
NISSEN CURRAN
NISSEN CURRAN
Drench
6:30 PM - 7:30 PM
Heather Sharp
Heather Sharp
Drench
6:30 PM - 7:30 PM
Heather Sharp
Heather Sharp
Werq
6:00 PM - 7:00 PM
Andrea Butterfield
Andrea Butterfield
Werq
6:00 PM - 7:00 PM
Andrea Butterfield
Andrea Butterfield
Pinnacle
6:00 PM - 7:00 PM
Ana Olvera
Ana Olvera
Pinnacle
6:00 PM - 7:00 PM
Ana Olvera
Ana Olvera
Insanity
7:00 PM - 8:00 PM
Andrea Butterfield
Andrea Butterfield
Insanity
7:00 PM - 8:00 PM
Andrea Butterfield
Andrea Butterfield
Drench
7:00 PM - 8:00 PM
Ana Olvera
Ana Olvera
Drench
7:00 PM - 8:00 PM
Ana Olvera
Ana Olvera
7:00 pm
Zumba
7:00 PM - 8:00 PM
NISSEN CURRAN
NISSEN CURRAN
Zumba
7:00 PM - 8:00 PM
NISSEN CURRAN
NISSEN CURRAN
Pinnacle
7:30 PM - 8:30 PM
Heather Sharp
Heather Sharp
Pinnacle
7:30 PM - 8:30 PM
Heather Sharp
Heather Sharp
Muscle Works
7:00 PM - 8:00 PM
Denise Lovelace
Denise Lovelace
Muscle Works
7:00 PM - 8:00 PM
Denise Lovelace
Denise Lovelace
Iron
7:00 PM - 8:00 PM
Ana Olvera
Ana Olvera
Iron
7:00 PM - 8:00 PM
Ana Olvera
Ana Olvera
7:00 pm
Zumba
7:00 PM - 8:00 PM
NISSEN CURRAN
NISSEN CURRAN
Zumba
7:00 PM - 8:00 PM
NISSEN CURRAN
NISSEN CURRAN
Drench
7:30 PM - 8:30 PM
Heather Sharp
Heather Sharp
Drench
7:30 PM - 8:30 PM
Heather Sharp
Heather Sharp
Yoga
7:00 PM - 8:00 PM
MILTON MONSON
MILTON MONSON
Yoga
7:00 PM - 8:00 PM
MILTON MONSON
MILTON MONSON
Barre Fitness
8:00 PM - 9:00 PM
JILL VAN DER VEUR
JILL VAN DER VEUR
Barre Fitness
8:00 PM - 9:00 PM
JILL VAN DER VEUR
JILL VAN DER VEUR
8:00 pm
Yoga
8:00 PM - 9:00 PM
MILTON MONSON
MILTON MONSON
Yoga
8:00 PM - 9:00 PM
MILTON MONSON
MILTON MONSON
Barre Fitness
8:00 PM - 9:00 PM
Denise Lovelace
Denise Lovelace
Barre Fitness
8:00 PM - 9:00 PM
Denise Lovelace
Denise Lovelace
8:00 pm
Yoga
8:00 PM - 9:00 PM
MILTON MONSON
MILTON MONSON
Yoga
8:00 PM - 9:00 PM
MILTON MONSON
MILTON MONSON
No Classes Sunday
No Classes Monday
No Classes Tuesday
No Classes Wednesday
No Classes Thursday
No Classes Friday
No Classes Saturday
Oops!
Aqua Classes Not Available in West Valley City, UT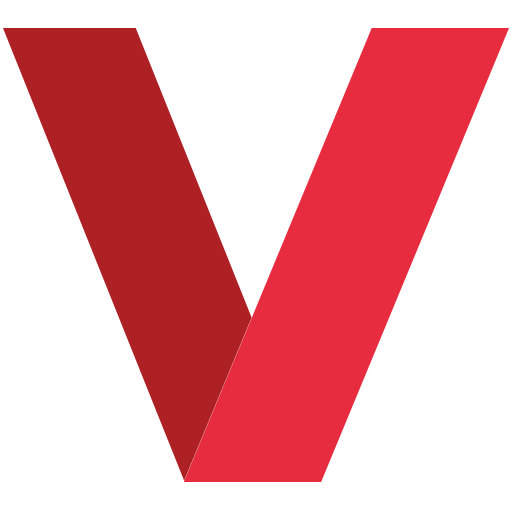 Please enter a location above to begin your search.
My Gym
Indianapolis
5325 East Thompson Road
AVailable Spots:
/
Duration:
Intensity Level:
Room Name:
370
Free studio session
Enter your information below and we will send you your very own FREE STUDIO SESSION.