Classes in Layton
Class Schedule - Layton, UT
Studio Cycle VASA Zone Cycle
5:15 AM - 6:15 AM
Mandee Orton
Mandee Orton
VASA Zone Cycle
5:15 AM - 6:15 AM
Mandee Orton
Mandee Orton
Pump
5:15 AM - 6:15 AM
Mandee Orton
Mandee Orton
Pump
5:15 AM - 6:15 AM
Mandee Orton
Mandee Orton
Studio Cycle Rhythm Cycle
5:15 AM - 6:15 AM
Mandee Orton
Mandee Orton
Rhythm Cycle
5:15 AM - 6:15 AM
Mandee Orton
Mandee Orton
Pump
6:15 AM - 7:15 AM
HEIDI JEPPSEN
HEIDI JEPPSEN
Pump
6:15 AM - 7:15 AM
HEIDI JEPPSEN
HEIDI JEPPSEN
6:00 am
Studio Red Athlete
6:00 AM - 7:00 AM
monica hallner
monica hallner
Athlete
6:00 AM - 7:00 AM
monica hallner
monica hallner
Studio Red Iron
6:00 AM - 7:00 AM
KATELIN SANDERS
KATELIN SANDERS
Iron
6:00 AM - 7:00 AM
KATELIN SANDERS
KATELIN SANDERS
6:00 am
Studio Red Drench
6:00 AM - 7:00 AM
GROUP FITNESS
GROUP FITNESS
Drench
6:00 AM - 7:00 AM
GROUP FITNESS
GROUP FITNESS
HIGH Fitness
6:15 AM - 7:15 AM
GROUP FITNESS
GROUP FITNESS
HIGH Fitness
6:15 AM - 7:15 AM
GROUP FITNESS
GROUP FITNESS
7:00 am
HIGH Fitness
7:00 AM - 8:00 AM
Cameron James Baird
Cameron James Baird
HIGH Fitness
7:00 AM - 8:00 AM
Cameron James Baird
Cameron James Baird
8:00 am
Pump
8:00 AM - 9:00 AM
Kayla Strong
Kayla Strong
Pump
8:00 AM - 9:00 AM
Kayla Strong
Kayla Strong
9:00 am
Pump
9:00 AM - 10:00 AM
ASHLEY TAYLOR
ASHLEY TAYLOR
Pump
9:00 AM - 10:00 AM
ASHLEY TAYLOR
ASHLEY TAYLOR
Studio Cycle Freestyle Cycle
9:00 AM - 10:00 AM
JENNIFER CARLTON
JENNIFER CARLTON
Freestyle Cycle
9:00 AM - 10:00 AM
JENNIFER CARLTON
JENNIFER CARLTON
Pump
9:00 AM - 10:00 AM
Christina Johner
Christina Johner
Pump
9:00 AM - 10:00 AM
Christina Johner
Christina Johner
Studio Cycle Rhythm Cycle
9:00 AM - 10:00 AM
HEATHER DUMAS
HEATHER DUMAS
Rhythm Cycle
9:00 AM - 10:00 AM
HEATHER DUMAS
HEATHER DUMAS
Studio Red Drench
9:30 AM - 10:30 AM
Ben Fluckiger
Ben Fluckiger
Drench
9:30 AM - 10:30 AM
Ben Fluckiger
Ben Fluckiger
9:00 am
HIGH Fitness
9:00 AM - 10:00 AM
LAURA HILL
LAURA HILL
HIGH Fitness
9:00 AM - 10:00 AM
LAURA HILL
LAURA HILL
Studio Cycle Freestyle Cycle
9:00 AM - 10:00 AM
JENNIFER CARLTON
JENNIFER CARLTON
Freestyle Cycle
9:00 AM - 10:00 AM
JENNIFER CARLTON
JENNIFER CARLTON
Studio Red Athlete
9:00 AM - 10:00 AM
Amy Davis
Amy Davis
Athlete
9:00 AM - 10:00 AM
Amy Davis
Amy Davis
Pump
9:00 AM - 10:00 AM
Athail Adams
Athail Adams
Pump
9:00 AM - 10:00 AM
Athail Adams
Athail Adams
Studio Cycle Rhythm Cycle
9:00 AM - 10:00 AM
HAILEY HODELL
HAILEY HODELL
Rhythm Cycle
9:00 AM - 10:00 AM
HAILEY HODELL
HAILEY HODELL
Studio Red Iron
9:30 AM - 10:30 AM
monica hallner
monica hallner
Iron
9:30 AM - 10:30 AM
monica hallner
monica hallner
9:00 am
Kickboxing
9:00 AM - 10:00 AM
Amy Davis
Amy Davis
Kickboxing
9:00 AM - 10:00 AM
Amy Davis
Amy Davis
Studio Cycle Freestyle Cycle
9:00 AM - 10:00 AM
Alacia Loveland
Alacia Loveland
Freestyle Cycle
9:00 AM - 10:00 AM
Alacia Loveland
Alacia Loveland
Studio Red Drench
9:30 AM - 10:30 AM
TAMRA CLARK
TAMRA CLARK
Drench
9:30 AM - 10:30 AM
TAMRA CLARK
TAMRA CLARK
HIGH Fitness
9:00 AM - 10:00 AM
Tara Dawn Thompson
Tara Dawn Thompson
HIGH Fitness
9:00 AM - 10:00 AM
Tara Dawn Thompson
Tara Dawn Thompson
Studio Cycle Freestyle Cycle
9:00 AM - 10:00 AM
HEATHER DUMAS
HEATHER DUMAS
Freestyle Cycle
9:00 AM - 10:00 AM
HEATHER DUMAS
HEATHER DUMAS
Studio Red Athlete
9:30 AM - 10:30 AM
monica hallner
monica hallner
Athlete
9:30 AM - 10:30 AM
monica hallner
monica hallner
9:00 am
HIGH Fitness
9:00 AM - 10:00 AM
amy arner
amy arner
HIGH Fitness
9:00 AM - 10:00 AM
amy arner
amy arner
Studio Cycle VASA Zone Cycle
9:00 AM - 10:00 AM
Sheila Kay Smith
Sheila Kay Smith
VASA Zone Cycle
9:00 AM - 10:00 AM
Sheila Kay Smith
Sheila Kay Smith
10:00 am
HIGH Fitness
10:00 AM - 11:00 AM
Cameron James Baird
Cameron James Baird
HIGH Fitness
10:00 AM - 11:00 AM
Cameron James Baird
Cameron James Baird
HIGH Fitness
10:00 AM - 11:00 AM
amy arner
amy arner
HIGH Fitness
10:00 AM - 11:00 AM
amy arner
amy arner
10:00 am
Kickboxing
10:00 AM - 11:00 AM
Amy Davis
Amy Davis
Kickboxing
10:00 AM - 11:00 AM
Amy Davis
Amy Davis
Studio Cycle VASA Zone Cycle
10:00 AM - 11:00 AM
Tara Dawn Thompson
Tara Dawn Thompson
VASA Zone Cycle
10:00 AM - 11:00 AM
Tara Dawn Thompson
Tara Dawn Thompson
Yoga
10:00 AM - 11:00 AM
Kim Grossenbach
Kim Grossenbach
Yoga
10:00 AM - 11:00 AM
Kim Grossenbach
Kim Grossenbach
10:00 am
Pump
10:00 AM - 11:00 AM
Amy Davis
Amy Davis
Pump
10:00 AM - 11:00 AM
Amy Davis
Amy Davis
Pump
10:00 AM - 11:00 AM
Christina Johner
Christina Johner
Pump
10:00 AM - 11:00 AM
Christina Johner
Christina Johner
10:00 am
Yoga
10:00 AM - 11:00 AM
Sheila Kay Smith
Sheila Kay Smith
Yoga
10:00 AM - 11:00 AM
Sheila Kay Smith
Sheila Kay Smith
Butts & Guts
11:00 AM - 12:00 PM
amy arner
amy arner
Butts & Guts
11:00 AM - 12:00 PM
amy arner
amy arner
11:00 am
Yoga
11:00 AM - 12:00 PM
Amy Davis
Amy Davis
Yoga
11:00 AM - 12:00 PM
Amy Davis
Amy Davis
11:00 am
Yoga
11:00 AM - 12:00 PM
Amy Davis
Amy Davis
Yoga
11:00 AM - 12:00 PM
Amy Davis
Amy Davis
Yoga
11:00 AM - 12:00 PM
Christina Johner
Christina Johner
Yoga
11:00 AM - 12:00 PM
Christina Johner
Christina Johner
Zumba
5:00 PM - 6:00 PM
Vanessa Jurado
Vanessa Jurado
Zumba
5:00 PM - 6:00 PM
Vanessa Jurado
Vanessa Jurado
Studio Red Drench
5:30 PM - 6:30 PM
TAMRA CLARK
TAMRA CLARK
Drench
5:30 PM - 6:30 PM
TAMRA CLARK
TAMRA CLARK
5:00 pm
HIIT
5:00 PM - 6:00 PM
monica hallner
monica hallner
HIIT
5:00 PM - 6:00 PM
monica hallner
monica hallner
Hip Hop
5:00 PM - 6:00 PM
Amy E Hardy
Amy E Hardy
Hip Hop
5:00 PM - 6:00 PM
Amy E Hardy
Amy E Hardy
Studio Red Iron
5:30 PM - 6:30 PM
monica hallner
monica hallner
Iron
5:30 PM - 6:30 PM
monica hallner
monica hallner
5:00 pm
Zumba
5:00 PM - 6:00 PM
Bethany Braithwaite
Bethany Braithwaite
Zumba
5:00 PM - 6:00 PM
Bethany Braithwaite
Bethany Braithwaite
Studio Cycle Freestyle Cycle
5:30 PM - 6:30 PM
JENNIFER CARLTON
JENNIFER CARLTON
Freestyle Cycle
5:30 PM - 6:30 PM
JENNIFER CARLTON
JENNIFER CARLTON
Pump
6:00 PM - 7:00 PM
Amy Davis
Amy Davis
Pump
6:00 PM - 7:00 PM
Amy Davis
Amy Davis
6:00 pm
Barre Fitness
6:00 PM - 7:00 PM
HEIDI JEPPSEN
HEIDI JEPPSEN
Barre Fitness
6:00 PM - 7:00 PM
HEIDI JEPPSEN
HEIDI JEPPSEN
Studio Cycle VASA Zone Cycle
6:00 PM - 7:00 PM
HAILEY HODELL
HAILEY HODELL
VASA Zone Cycle
6:00 PM - 7:00 PM
HAILEY HODELL
HAILEY HODELL
Studio Red Athlete
6:00 PM - 7:00 PM
monica hallner
monica hallner
Athlete
6:00 PM - 7:00 PM
monica hallner
monica hallner
Pump
6:00 PM - 7:00 PM
ASHLEY TAYLOR
ASHLEY TAYLOR
Pump
6:00 PM - 7:00 PM
ASHLEY TAYLOR
ASHLEY TAYLOR
6:00 pm
HIGH Fitness
6:00 PM - 7:00 PM
Kelsey Lemmon
Kelsey Lemmon
HIGH Fitness
6:00 PM - 7:00 PM
Kelsey Lemmon
Kelsey Lemmon
Zumba
6:00 PM - 7:00 PM
Athail Adams
Athail Adams
Zumba
6:00 PM - 7:00 PM
Athail Adams
Athail Adams
HIGH Fitness
7:00 PM - 8:00 PM
Amy Davis
Amy Davis
HIGH Fitness
7:00 PM - 8:00 PM
Amy Davis
Amy Davis
7:00 pm
Zumba
7:00 PM - 8:00 PM
Athail Adams
Athail Adams
Zumba
7:00 PM - 8:00 PM
Athail Adams
Athail Adams
HIGH Fitness
7:00 PM - 8:00 PM
Tara Dawn Thompson
Tara Dawn Thompson
HIGH Fitness
7:00 PM - 8:00 PM
Tara Dawn Thompson
Tara Dawn Thompson
7:00 pm
Barre Fitness
7:00 PM - 8:00 PM
GROUP FITNESS
GROUP FITNESS
Barre Fitness
7:00 PM - 8:00 PM
GROUP FITNESS
GROUP FITNESS
8:00 pm
HIGH Fitness
8:00 PM - 9:00 PM
Cameron James Baird
Cameron James Baird
HIGH Fitness
8:00 PM - 9:00 PM
Cameron James Baird
Cameron James Baird
No Classes Sunday
No Classes Monday
No Classes Tuesday
No Classes Wednesday
No Classes Thursday
No Classes Friday
No Classes Saturday
Oops!
Cycle Classes Not Available in Layton, UT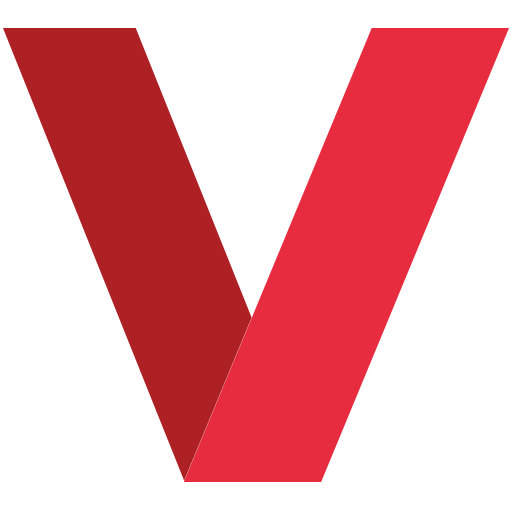 Please enter a location above to begin your search.
My Gym
Indianapolis
5325 East Thompson Road
AVailable Spots:
/
Duration:
Intensity Level:
Room Name:
326
Free studio session
Enter your information below and we will send you your very own FREE STUDIO SESSION.