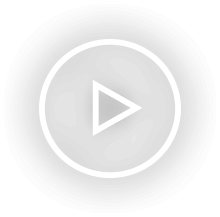 TEAM TRAINING
TEAM PINNACLE
Intense training for intense results. Push past your limits in VASA's peak performance class where you'll be coached through high-intensity intervals and metabolic resistance training as you get the sweat and the adrenaline pumping for maximum results.
TEAM IRON
IRON is forged in fire, and the strongest VASA bodies are forged in the Iron class. Maximize your performance through three key types of strength training: hypertrophy, functional strength, and power-endurance to gain the kind of chiseled results you can see and feel.
TEAM DRENCH
Work up a real sweat. Turn your body into a fat-incinerating machine with this non-stop cardio class focused on keeping your heartrate in the optimal cardio zones using the cutting-edge Myzone monitoring system and the ultimate equipment combos.
TEAM BREATHE
Find your center and make it stronger. Inspired by the continual movement of power-flow yoga, you'll learn to improve your balance, strength, mobility, and flexibility of mind and body. Breathe, move, lift, and feel better with this simple workout that can be tailored to any fitness level.
TEAM EXPRESS
Get in. Get moving. Get out. You can always squeeze a quick workout in, even on your busy schedule with this 30-minute fast-paced class guaranteed to help you keep up with your goals and your schedule.


MYZONE PROGRESS TRACKING
Get rewarded for your effort.
Monitor your workout in real time! Myzone monitors heart rate, calories, and time exercising that convert into Myzone Effort Points (MEPs), with a focus on rewarding effort rather than fitness. Using cloud technology, you can see how effective your workout is on all your devices so you can adjust your effort for maximum results!
–
–
–
–